The Wonders of Iceland. Northern Lights, Whale Watching, and the Golden Circle
Image from meetup.com
From Sun 21 November 2021 to Thu 25 November 2021
From Sunday 21 November 2021 to Thursday 25 November 2021
Join Travel Buddies as we head off to explore this magical country. Catch a glimpse of one of the worlds top natural phenomenon s the spectacle of the Aurora Borealis. Discover waterfalls, Geysers and tectonic plates. Spot Whales swimming wild in the ocean and dine on Icelandic delicacies. This trip really does encompass the very best of Iceland in every way imaginable.
Flights today [masked]) are an amazing £49.98, when you add a 23kg luggage the total flight price is £99.98.
Day 1. Sunday 21st November.
After meeting at the airport in the morning we will board our flight and arrive in Reykjavik at 10.30. We will take our private transfer to the hotel (approx 10 minutes).
We are staying at the Hotel Centrum which is located on one of Reykjavik's oldest streets, Adalstraeti, 200 yards from Reykjavik Art Museum. It is a small boutique hotel in traditional wooden style. It has a unique Viking exhibition centre, plus in-room satellite TV and tea/coffee facilities. We will be sharing twin rooms with en-suite bathroom (a room to yourself is available for a supplement of £130 for the 4 nights). Breakfast is included each morning.
Reykjavik Centrum's award-winning restaurant next door serves traditional Icelandic dishes.
The hotel was built above the ruins of a Viking-era longhouse. An on-site exhibition centre now honours this historic feature. It also displays Iceland's oldest human remains, dating back to 870 AD.
After leaving our luggage at the hotel we will wrap up and take a good walk to the Perlan Museum (40 mins) If you prefer to take a taxi the hotel will order one for you.
Perlan, meaning pearl in Icelandic, is a glass dome located on the Öskjuhlíð hill in Reykjavik and one of the most iconic landmarks of the city. It is home to the wonders of Iceland museum where we will visit various permanent exhibitions such as the ice cave and glacier exploratorium.
Walk through the first indoor ice cave in the world, admire a model of the famous Látrabjarg Cliff, and explore the Icelandic underwater world. Learn about Icelandic nature such as volcanoes, earthquakes, and other wonderful geological wonders in the forces of nature exhibition.
Not to miss is Áróra, an award-winning Northern lights planetarium show. This interactive and educational film shows Icelandic landscapes bathing in the colourful lights of the aurora borealis. To finish, we can visit the observation deck to enjoy a panoramic view of Reykjavik city and its surroundings.
When we are finished at the museum we will make our way back to the hotel where we can check in and have some time to relax before going out for dinner locally at a traditional Icelandic restaurant.
Day 2 Monday 22nd November
After breakfast this morning we will be collected from the hotel at 10.00 by coach for a day tour of Iceland s infamous " Golden Circle".
During the day we will head out in to the no mans Iceland and discover the real beauty outside of the city.
The first stop on the Golden Circle route is Thingvellir National Park, where Iceland held its first parliamentary assembly. We will hear guide commentary about the site as we admire the pristine beauty, and peer into the Thingvellir Rift where two tectonic plates join by a narrow valley.
Next stop is Gullfoss Waterfall, double-tiered cascades that send up spectacular mist and occasional rainbows.
Continue along the Golden Circle to an area simmering with volcanic activity, hot springs, pools, and steam vents. Keep your camera ready at Strokkur, a powerful waterspout that erupts 98 feet (30 meters) in the air.
There are stops along the way and time to look around all of these wonders and also a refreshments and lunch stop. ( lunch Not included )
We will return to the hotel in the late afternoon where we can spend some time relaxing before going out for dinner locally.
Day 3 Tuesday 23rd November
Free Day, A free day is just as it says, some of the group may choose to go off in smaller groups to do things of interest, some may prefer to stay at the hotel and relax. Whatever you want it is up to you and you wont be left on your own.... unless you want to be. :) There is an array of places that are within walking distance from the hotel that might be of interest such as.....
The Whales of Iceland Museum
Whales of Iceland exhibit consists of 23 man-made life size models of the various whale species found in Icelandic waters throughout its natural history. A 25 m. (82 ft.) long blue whale, a full-size sperm whale, the critically endangered North Atlantic right whale and many more! See them all in their actual size! ( entrance is around £20)
The Settlement Exhibition
Step into the Viking Age. An open excavation where Viking ruins meet digital technology. Just below ground in downtown Reykjavik, this open excavation uncovers the city s Viking Age history. Discovered during building work, then carefully excavated, these remnants of the past are the earliest evidence of human settlement in the city. (entrance is around £12)
Solfar (sun voyager) sculpture
A modern sculpture of a viking longboat on the shore of the ocean.
The Iconic Blue Lagoon
If you have your heart set on visiting the world famous "Blue Lagoon" I would suggest that this is the day that you do it. I will assist in arranging this for those members that would like to go. The entrance fee including coach pick up and drop off is around £90 and can be booked online with ease. You can spend as long as you like there and even enjoy a mineral mud mask, if you haven t been before, this really is an experience that is not to be missed.
This evening we will will hopefully be catching a glimpse of one of the World s most amazing natural phenomenon s setting off into the dark and frozen winter night to observe this unbelievable display of colour, light and texture is like waking up in a fairy tale, full of mystery and magic.
We will begin our tour by taking a 20 minute walk to meet our coach (please note that this is not a private tour) we ll be driven out to the countryside or up to the mountains, away from the electric glow and sounds of the city.
We'll be able to enjoy the beautiful night sky from the best possible vantage point the weather can offer. As our driver and guide who both know the land so well will take us to the best possible places to view the lights.
PLEASE NOTE:
• The lights are a natural phenomenon and beyond human control, they are visible in Iceland from late August through April but visibility is subject to light activity and cloud coverage
• Sightings are not guaranteed even when the tour is operated, in case of no sightings, customers will be offered a complimentary second departure on a Northern Lights Bus Tour
We will then be dropped off back at the hotel at around 12.30pm.
Day 4. Wednesday 24th November
As if it couldn t get any better we will spend the afternoon today on a 3 hour whale watching tour. Our boat leaves from Reykjavik harbour which is a 10 minute walk from our hotel. During the time out at sea we will watch for Minke whales, dolphins and humpbacks, and take in views of the coast from an open viewing platform or an enclosed cabin. we cruise the harbour in comfort and style and enjoy access to an indoor saloon stocked with snacks and drinks (sold on board), and spot Iceland's diverse aquatic species with help from the experienced crew.
At around 4pm we will return to the harbour where we can enjoy a little souvenir shopping in the centre or return to the hotel before enjoying our last evening meal together.
Day 5 Thursday 25th November
This morning we will enjoy breakfast before checking out and taking the transfer to the airport for our flight back home.
What s Included
* Travel Buddies host
* 4 nights at the Hotel Centrum Reykjavik hotel sharing a twin room with breakfast each morning.
* Airport transfers in Iceland.
* Entrance ticket to The Perlan Museum
* Full Day Tour of the Golden Circle (lunch not included)
* Evening tour of the Northern Lights.
* Afternoon Whale watching tour
What s not Included
* International Flights.
The below flights are the suggested flights. You are more than welcome to book different flights from wherever is most convenient for you in the UK. If you wish to join the group from a different flight you will need to arrange a transfer to the hotel.
You need to book your own flights. Below is the flight that Emma will be taking.
Suggested flights are with EasyJet and are as follows. They are currently (as of 10th of September ) £49.98 return from Bristol for the flight only. This includes a small bag, There is an option to add more luggage when you book. As it will be cold in Iceland I would suggest adding a 23kg luggage which is £25 each way taking the total to £99.98.
The flights will most likely rise in price the closer it gets to the date of departure so it is best to book as soon as you have RSVP d yes.
Outbound (Direct)
[masked] Depart Bristol 07.20 Arrive Reykjavik Keflavik 10.30 Flight Number EZY6021
Inbound (Direct)
[masked] Depart Reykjavik Keflavik 15.55 Arrive Bristol 18.50 Flight Number EZY6022
* Any other activities than those listed above.
* Entrance fees, public transport and tips.
COST
The price of the above tour is £625.All payments need to be made into the Protected Trust Services account held with HSBC:
A deposit of £99 needs to be paid when you RSVP to reserve your place. The balance of £526 needs to be paid by the 21st October.
If we haven't received your payment within 3 days of RSVP, your RSVP will be changed to "not going" and your space will be released.
Protected Trustees of Protected Trust Services Air Travel
Account number:[masked]
Sort Code:[masked]
Reference:[masked] Your First and Last Name. PLEASE READ. IF YOU HAVE BOOKED A TRIP WITH THE GROUP BEFORE PLEASE ENSURE THAT YOU USE THE CORRECT REFERENCE NUMBER. [masked]) EACH TRIP HAS A SEPERATE PAYMENT REFERENCE AND IF THE CORRECT ONE IS NOT USED IT CAN CAUSE A FAIR BIT OF EXTRA ADMIN FINDING THE LOCATION OF THE PAYMENT SO IT WOULD REALLY BE APPRECIATED. THANKYOU.
To learn more on how we protect your money, please visit [www.protectedtrustservices.com/travel/consumer-protection/
SOME NOTES FOR THE TRIP
You will be sent a list of what to bring with you well in advance.
By RSVP ing to this trip you are stating that you have read the "Travelling with the group during Covid 19 restrictions" page and understand the requirements. Please see below link.
https://www.meetup.com/TravelBuddiesUK/pages/32133956/Travelling_with_us_during_COVID_19_restrictions/
Our "Terms and conditions" can be found here
https://www.meetup.com/TravelBuddiesUK/pages/29306779/Travel_Buddies_Terms_And_Conditions/
Please answer all of the questions you get asked when you RSVP.
What is your full name? what is your contact number? What is your email address? Do you know the travel buddy you wish to share a room with? Do you wish to have a room to yourself for the duration of the trip for a supplement of £130?
The itinerary is subject to change, we cannot control the weather and so will adapt the itinerary to suit but we absolutely endeavour to deliver everything on the itinerary. In the instance that an alternative accommodation may need to be used it will be of equal or higher standard.
You will need to have a minimum of 6 months validity left on your passport from the return date to the UK in order to be able to travel and be double vaccinated against Covid 19.
Di will be the travel Buddies host for this trip
We really look forward to having you join us on this superb adventure to one of the most beautiful countries in the world.
xxxxxxxxxxxxxxxxxxxxxxxxxxxxxxxxxxxxxxxxxxxxxxxxxxxxxxxxxxxxxxxxxxxxxxxxxxxxxxxxxxxxxxxxxxxxxxxxxxxxxxxxxxxxxxxxxxxxxxxxxxxxxxx
1429 Views - 26/11/2021 Last update

Bristol Airport
Bristol, GB
---
Are you an event organizer?
Create events for free. They will be immediately recommended to interested users.
Create event
Nearby hotels and apartments
Bristol, GB
---
Bristol Airport
Bristol, GB
Event from
meetup.com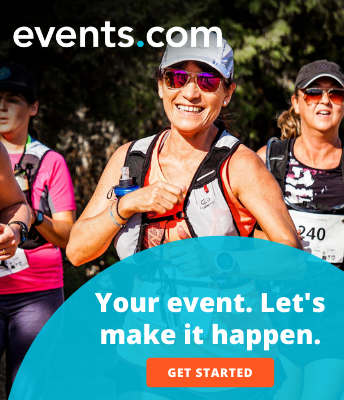 ---
---
Are you an event organizer?
Create events for free. They will be immediately recommended to interested users.
Create event
Bristol

›