Trip Full: Weekend Trip to Porto: Oct 2021
Image from meetup.com
Porto is one of my favourite cities so I thought I d organise a weekend away there with the group. The plan is to go on Fri evening and come back on Sun night giving us the maximum amount of time there without having to take time off work if we don t want to.
Opening up like a pop-up book from the banks of the Rio Douro, edgy-yet-opulent Porto entices with its historic centre, sumptuous food and wine, and charismatic locals.
Porto's charms are as subtle as the nuances of an aged tawny port, best savoured slowly on a romp through the hilly backstreets of Miragaia, Ribeira and Massarelos. It's the quiet moments of reflection and the snapshots of daily life that you'll remember most: the slosh of the Douro against the docks; the snap of laundry drying in river winds; the sound of port glasses clinking; the sight of young lovers discreetly tangled under a landmark bridge, on the rim of a park fountain, in the crumbling notch of a graffiti-blasted wall…
Beyond Porto's alley-woven historic heart, contemporary architects have left their idiosyncratic stamp on the city's skyline. Winging Porto into the 21st century is Álvaro Siza Vieira's crisply minimalist Museu de Arte Contemporânea and Rem Koolhaas' daringly iconic Casa da Música. Public art is everywhere, from azulejos (hand-painted tiles) glamming up the metro to street art tattooed across crumbling medieval walls. Costah and Hazul, who always work incognito, have blazed their patterns along the streets of the Aliados, Miragaia and Massarelos.
Foodie Porto: Port Wine & Beyond. With much-lauded chefs like Pedro Lemos, Ricardo Costa, Rui Paula and José Avillez shaking the pans, the city s culinary star continues to rise. Take Vasco Coelho Santos at the new Euskalduna Studio, for instance, wowing with highly experimental 10-course menus, Vítor Matos at Michelin-starred Antiqvvm, or José Cordeiro at The Blini, an upscale marisquería putting stunning riffs on Atlantic-fresh seafood in Gaia. Petiscarias(Portuguese-style tapas bars), gourmet steakhouses, brunch cafes, hallowed port cellars, craft beer bars, food markets – you name it, Porto nails it. Bom apetite!
Miradouros, Gardens & Coastal Walks
Porto holds you captive at its sky-high miradouros (lookouts) and on-trend roof terrace bars. From the Sé cathedral terrace and Gaia's hilltop Jardim do Morro, the city is reduced to postcard format: a colourful tumbledown dream with soaring bell towers, extravagant baroque churches and stately beaux arts buildings. Equally ravishing is Jardins do Palácio de Cristal's palm-fringed, fountain-speckled gardens. Even in the city s heart, seagulls soar on Atlantic breezes, and a rickety ride on tram 1 trundles to the wide open ocean in Foz do Douro in minutes.
Finer details
I am sure that travel will be ok again by Oct 2021 but just to be on the safe side I will make sure that any accomodation I book has free cancellation so we can get our money back if we can t go due to Covid 19. We will also book flights nearer the time. There will be the choice of staying for 2 nights Fri to Sun or 3 nights Fri to Mon. All I will need to secure your place on the trip is a £50 deposit which will come off the cost of the hotels which look like they will be around £100 for 2 nights and £150 for 3. I am only asking for a deposit as a way of having your commitment before I spend a lot of my time researching the trip. Please book on if you are interested and I will be in touch
390 Views - 16/10/2021 Last update

---
Are you an event organizer?
Create events for free. They will be immediately recommended to interested users.
Create event
Nearby hotels and apartments
---
Event from
meetup.com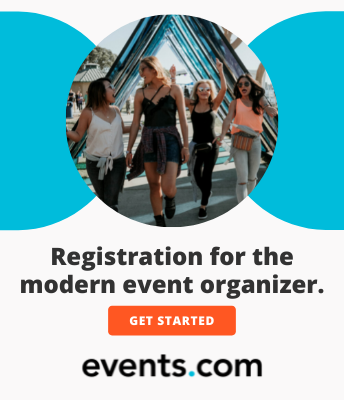 ---
---
Are you an event organizer?
Create events for free. They will be immediately recommended to interested users.
Create event
Sale

›