The Titanic & Giants Causeway Experience in Belfast
Image from meetup.com
From Fri 15 October 2021 to Mon 18 October 2021
From Friday 15 October 2021 to Monday 18 October 2021
Join Travel Buddies as we head to Belfast for a super 4 day weekend filled with tradition, Culture and fun. Stay at the superb 4* Maldron Hotel in the centre of the city, enjoy a spot of Irish dancing and marvel at the wonder of Giants Causeway. Learn about the country s fascinating history with a visit to the Gaol (Jail) and not forgetting a visit to the infamous Titanic Museum.
Day 1 Friday 15th October
After meeting the rest of the group at the airport we will board our morning flight to Belfast International Airport, Upon arrival we will take a private transfer to our hotel (approx 20 minutes) where we will be able to leave our luggage securely and have a refreshment break before taking private taxis to the Titanic Museum.
We will be sharing twin rooms and breakfast is included each morning. There is an option to have a double room to yourself for a supplement of £147.50. You will need to confirm if you would like one of there when you RSVP. The hotel has a free Wifi, a bar and a restaurant and tea and coffee making facilities in all rooms.
Drawing together special effects, dark rides, full-scale reconstructions and innovative interactive features you will explore the Titanic story in a fresh and insightful way from her conception in Belfast in the early 1900s, through her construction and launch, to her infamous maiden voyage and catastrophic demise. The journey goes beyond the aftermath of the sinking, to the discovery of the wreck and continues into the present day in the Ocean Exploration Centre.
After the museum we will enjoy a late lunch at Hicksons Point which offers an authentic 1900's public house setting, serving up the spirit of the shipyard with traditional music, entertainment, heritage décor and locally produced food.
After lunch we will either walk back to the hotel or share taxis depending on what everyone prefers.
With some free time to relax or explore after checking in we will meet in the lobby to go out for dinner at a super traditional Irish Restaurant just a 15 minute walk from the hotel. The Holohan s Irish Pantry is the only 5* rated restaurant in Belfast and they strive to find the best local produce to recreate traditional Irish recipes.
After dinner some Travel Buddies will tend to head back to the hotel whilst others will continue the evening in the city by visiting a local bar or two, whichever you feel like the choice is yours.
Day 2 Saturday 16th October
After breakfast at the hotel we are hoping the be able to offer a theatrical walking food tour to be guided by chef Barney from the R.M. S Titanic having recently thawed from his long spell in an iceberg. Unfortunately we are unable to confirm this due to restrictions and if the tour remains unavailable on the day we will be taking an alternative walking tour of the city concluding with refreshments.
Then it s time to work this off by getting your knees up with a spot of Traditional Irish Dancing. Our group dance class includes two hours of fun with a professional dancer, lively singer and traditional Irish music.
We then have some free time to explore Belfast independently before freshening up for dinner at Mc HUghes, A proud tradition of great food,
great drink and great craic!
Day 3 Sunday 17th October
After a hearty breakfast at the hotel we will meet in the lobby and board the coach for our all day tour of one of Northern Ireland's most famous attractions – the unforgettable and unmistakable Giant's Causeway. We will spend a memorable day, taking in the rich history, folktales, and of course, the natural beauty of this distinctly Irish site.
Our Belfast bus tour features stops at quaint villages, preserved castles, and other picturesque stops along the way. The tour also stops at The Giant's Barn for a quick lunch break and some time to relax before taking in more of what Ireland has to offer. (Lunch is not included, please note this is not a private tour, if you wish to enter the visitor centre there is an additional charge.)
After drop off at the hotel we will have time to freshen up before heading out for dinner locally.
Day 4 Monday 18th October
Free day. Today is a free day. If you haven t travelled with the group before then a free day is just that. There are no plans on the itinerary so everyone spends the day as they wish. Perhaps you might want to do a little souvenir shopping, some members will form smaller groups and head off to visit places of interest, whatever you end up doing, it wont be on your own, unless you want it to be :)
There is heaps to do in the city, a hop on/off bus tour is available for around £17 for the day so you can see the sights from an open top bus with ongoing commentary.
Alternatively Just a few minutes walk away is the Crumlin Road Gaol (jail) where you can Discover over 150 years of history in Northern Irelands only remaining Victorian era prison. Opened in 1846, the Gaol housed men women and children, before closing its doors in 1996.
Launched in 2019 the "Crumlin Road Gaol Experience" is a unique self-guided tour, which includes video, audio, and holograms throughout the site. the experience costs
As part of your visit, you will have the opportunity to explore different areas of the Gaol, the self guided tour costs around £11 and you should expect to be there 60-90 minutes.
We will all meet back at the hotel in good time to collect our luggage and take our transfer back to the airport where we will board our flight back to England.
What s Included
* Travel Buddies host
* 3 Nights sharing a twin room at the Maldron Hotel Belfast City with breakfast included each morning.
* Entrance ticket to the Titanic Museum Belfast
* Line dancing lesson
* Food tour ( dependant on availability, if this tour is not available we will replace it for a guided walking tour which will last approx 2-3 hours)
* Airport transfers to and from Belfast.
* Full day trip visiting Giants Causeway with a variety of other stops en-route. There will be a lunch stop included. ( lunch not included, not exclusive to the group)
What s not Included
* International Flights.
The below flights are the suggested flights. You are more than welcome to book different flights from wherever is most convenient for you in the UK. If you wish to join the group from a different flight you will need to arrange a transfer to the hotel.
You need to book your own flights. Below is the flight that Corrina will be taking.
Outbound (Direct)
[masked] Depart Birmingham 07.55 Arrive Belfast International 09.00 Flight Number EZY194, Flight Duration 1h 5m. Current price £29.99 (as of[masked])
Inbound (Direct)
[masked] Depart Belfast International 19.00 Arrive Birmingham 20.05 Flight Number EZY197, Flight Duration 1h 5m. Current price £22.99 (as of[masked])
The price including a 10kg hand luggage each way is a total of £82.96
There are various other flights from the UK to Belfast so should you wish to take a flight from an airport that is from an airport closer to your home you will be able to join the group on the other side. :)
Please let us know if you wish to do this when you RSVP. PLEASE NOTE. You will need to pay the transfer to the hotel upon arrival and if your departure time differs from the one advertised you will need to pay for your own transfer back to the airport also.
* Any other activities than those listed above.
* Entrance fees, public transport and tips.
COST
The price of the above tour is £445.All payments need to be made into the Protected Trust Services account held with HSBC:
You will need to pay £99 deposit when you RSVP and the balance of £346 needs to be paid by September 3rd. If you having a room to yourself the balance payment will be £493.50.
If we haven't received your deposit within 3 days of RSVP, your RSVP will be changed to "not going" and your space will be released.
Protected Trust Services Limited
Account number:[masked]
Sort Code:[masked]
Reference:[masked]. Your First and Last Name. PLEASE READ. IF YOU HAVE BOOKED A TRIP WITH THE GROUP BEFORE PLEASE ENSURE THAT YOU USE THE CORRECT REFERENCE NUMBER. [masked]) EACH TRIP HAS A SEPERATE PAYMENT REFERENCE AND IF THE CORRECT ONE IS NOT USED IT CAN CAUSE A FAIR BIT OF EXTRA ADMIN FINDING THE LOCATION OF THE PAYMENT SO IT WOULD REALLY BE APPRECIATED. THANKYOU.
To learn more on how we protect your money, please visit [www.protectedtrustservices.com/travel/consumer-protection/
SOME NOTES FOR THE TRIP
Please note that we have taken the decision as a company that all Travel Buddies must be double vaccinated in order to travel with the group.
You will need to fill in a passenger locator form prior to leaving England and prior to leaving Belfast. This is a simple and free process and we will assist you if you should need help.
By RSVP ing to this trip you are stating that you have read the "Travelling with the group during Covid 19 restrictions" page and understand the requirements. Please see below link.
https://www.meetup.com/TravelBuddiesUK/pages/32133956/Travelling_with_us_during_COVID_19_restrictions/
Our "Terms and conditions" can be found here
https://www.meetup.com/TravelBuddiesUK/pages/29306779/Travel_Buddies_Terms_And_Conditions/
Please answer all of the questions you get asked when you RSVP.
The itinerary is subject to change, we cannot control the weather and so will adapt the itinerary to suit but we absolutely endeavour to deliver everything on the itinerary. In the instance that an alternative accommodation may need to be used it will be of equal or higher standard.
Hope to be seeing you at the airport. :)
xxxxxxxxxxxxxxxxxxxxxxxxxxxxxxxxxxxxxxxxxxxxxxxxxxxxxxxxxxxxxxxxxxxxxxxxxxxxxxxxxxxxxxxxxxx
749 Views - 19/10/2021 Last update

Birmingham Airport
Birmingham, GB
---
Are you an event organizer?
Create events for free. They will be immediately recommended to interested users.
Create event
Nearby hotels and apartments
Birmingham, GB
---
Birmingham Airport
Birmingham, GB
Event from
meetup.com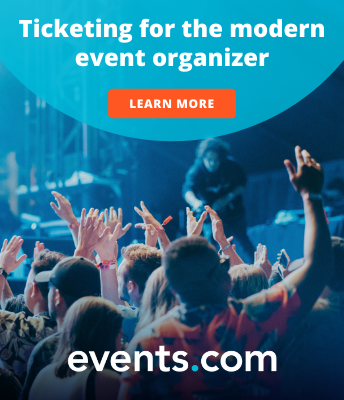 ---
---
Are you an event organizer?
Create events for free. They will be immediately recommended to interested users.
Create event
Solihull

›