System and Document Manager: EQMS Training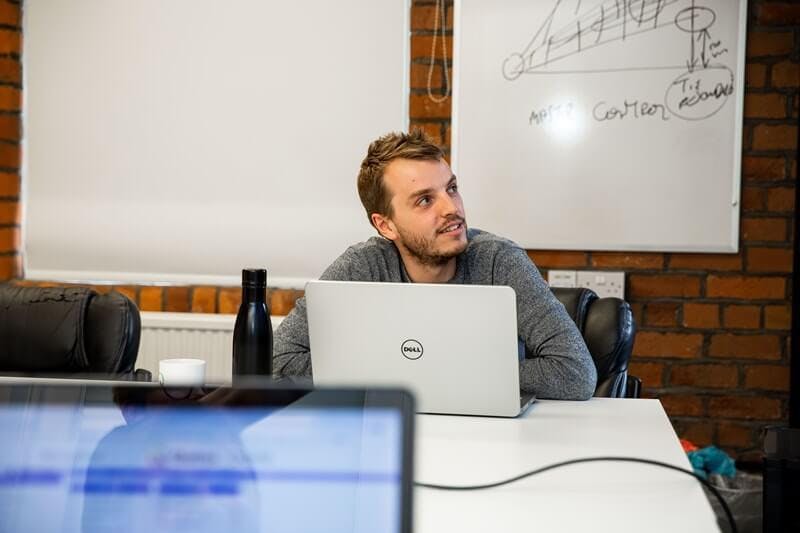 Image from eventbrite.com
From Wed 20 November 2019 to Thu 21 November 2019
From Wednesday 20 November 2019 to Thursday 21 November 2019
---
EQMS System and Document Manager Administrators have a crucial role to play in keeping the management system healthy, effective and compliant with your internal standards and regulations. All of which you'll learn how to do in this course.
Course Details:
6 lessons

In-person expert training

Groups of 3 - 12

3 quizzes

12hr completion time (6 hours per day, 2 days)
What you will get:
Structured and interactive training which covers both the basic and advanced EQMS controls

Opportunity to hear from other administrators

Printed training book with activities, tips and inspiration
Who this is for:
Essential for Document Content Managers and System Administrators.

Ideal for licensed users that are new, inexperienced or simply require a refresher on the module or new features.
Agenda:
Day one:
Introduction to System Manager:

System settings, permissions and creating Users & Groups

Introduction to Navigator

- The main window into the system where you can create & manage document & folder structures.
Day two
Introduction to Document Manager

- Initially looking at the module settings, onto the document lifecycle and functions such as uploading, moving, up versioning and archiving a document to the building blocks required to use the module to its full potential.

A range of exercises to support the creation of Standard & Controlled Document Types which act as a template to upload your documents easily into the system.

Reports and Widgets to support business metrics and maintenance of your system.
Requirements:
Please bring your laptop to engage & complete EQMS exercises

Delegates should be proficient in basic PC operation and application as well as basic Web browser operation (Internet Explorer, Chrome, or Edge.)
Certification:
12-hour CPD certificate will be provided

Printed EQMS Administrator certificate

EQMS Administrator badge for LinkedIn profile upon successful completion of course content
Getting here / staying in Sheffield
Qualsys HQ has free onsite parking, simply tell reception your car registration on arrival
Qualsys is a 15 minute walk from Sheffield train station
Email questions to: Info@qualsys.co.uk or Kaye.Eames@qualsys.co.uk
Terms and conditions:
Definitions
3.4.1.1 In these Terms and Conditions, unless the context otherwise requires, the following expressions shall have the following meanings:
3.4.1.2 "Customer" means the person, company or other legal entity identified as providing a request to Qualsys to supply Services
3.4.1.3 "Confirmation Date" means the date when all the following apply:
- A request to supply Services has been received from the Customer by Qualsys.
- Qualsys has confirmed to the Customer that the course or other Services requested are available and the price is correct.
- Payment has been received, or alternative payment method agreed by Qualsys.
3.4.1.4 "Customer Data" means the data provided by the Customer for the purpose of facilitating the Training Event.
3.4.1.5 "Data Protection Legislation" means:
- The General Data Protection Regulation (GDPR), the Data Protection Act 2018, the Privacy and Electronic Communications (EC Directive) Regulations 2003
- Any other legislation in force from time to time relating to privacy and/or the Processing of Personal Data and applicable to the provision and receipt of Training under these Terms and Conditions.
- Any statutory codes of practice issued by the Information Commissioner in relation to such legislation.
3.4.1.6 "Delegate(s)" means an individual or representative scheduled by the Customer to attend the Training Event.
3.4.1.7 "Personal Data" has the meaning given to it in the Data Protection Legislation.
3.4.1.8 "Services" means the goods or services to be provided by Qualsys to the Client under the terms of the contract and "Services" shall be construed accordingly.
3.4.1.9 "Trainer" means the experienced and skilled person, provided by Qualsys to facilitate the Training Event.
3.4.1.10 "Training Event" means any of the published Training formats provided by Qualsys and available to customers.
3.4.1.11 "Working day" means a day other than a Saturday, Sunday or public holiday in England, when banks in London are open for business.
3.4.2 Supply of training
3.4.2.1 Qualsys shall use reasonable endeavours to supply the Training Event to the Customer in accordance with these Terms and Conditions but reserves the right to change the course content of any Training Events at any time and without notice.
3.4.2.2 Qualsys shall use reasonable endeavours to meet any specified training dates, but any such dates shall be anticipated dates only and may be subject to alteration.
3.4.2.3 Qualsys reserves the right to cancel Training Events at any time, without incurring additional liability to the Customer or any Delegates. In such circumstances, Qualsys will offer (at its sole discretion) alternative dates or a full refund.
3.4.2.4 Qualsys will perform the Services with reasonable skill and care. Any other conditions or warranties whether expressed or implied as to the quality of the Services are hereby expressly excluded.
3.4.2.5 Unless otherwise indicated, all Training Events will be delivered solely in English, and all delegates must be sufficiently proficient in the English language before attending a course
3.4.3 Confirmation
3.4.3.1 The indication of Training Event availability and location shown on the Qualsys website is for general guidance and does not form any part of a contract. Please contact Qualsys before making any travel or accommodation arrangements as Qualsys will not be liable for any action that you may take in reliance on the information.
3.4.3.2 Qualsys will provide all customers with a confirmation date in acknowledgment of the customers attendance on the Training Event.
3.4.4 Special requirements
3.4.4.1 Qualsys will make every effort to accommodate special requirements that have been notified in advance to the Trainer.
3.4.5 IPR
3.4.5.1 All Training materials, whether on the Qualsys website or at a Qualsys Training Event, are owned by the Qualsys.
3.4.5.2 All intellectual property rights in all materials available from the Training Events, including the design, graphics and text of all printed materials and the audio of all webinars, are owned by Qualsys.
3.4.5.3 No Training Event content may be copied, reproduced, uploaded, posted, displayed or linked to in any way, in whole or in part, without prior permission from Qualsys. Any such use is strictly prohibited and will constitute an infringement of Qualsys intellectual property rights.
3.4.6 Duration
3.4.6.1 All Training Event durations for classroom events, and access periods for webinar products, are clearly stated on the website.
3.4.6.2 All classroom-based Training Events are run on working days only, unless otherwise stated.
3.4.7 Customer obligations
3.4.7.1 All delegates are required to arrive promptly to the Training Event and with all the necessary equipment for them to complete the training. Where the Training Event is provided off-site, internet access will be provided. In the event equipment is not available, the Trainer will try to best facilitate the delegate. A refund or substitution date will not be provided.
3.4.7.2 All delegates are required to meet the Training Event event pre-requisites and make sure they have suitable system permissions to complete the training where required.
3.4.8 HSE
3.4.8.1 All delegates must comply with all health and safety rules and regulations and any other reasonable security requirements that apply at the premises at which the Training Events and events are provided.
3.4.9 Behaviour
3.4.9.1 Qualsys reserves the right to remove any delegate from a Training Event whose behaviour is deemed inappropriate by Qualsys or its Trainers. In these circumstances, Qualsys will neither refund any fees nor reimburse any other costs.
3.4.10 Data protection[CO1] /GDPR
3.4.11 Prices
3.4.11.1 The price payable for the Services shall be the published price by Qualsys at the time of the Confirmation Date unless otherwise stated.
3.4.11.2 The price does not include travel, accommodation, meals or other related expenses unless explicitly stated.
3.4.11.3 All prices are exclusive of Value Added Tax, and this will be charged at the appropriate rate.
3.4.11.4 Any notice of new pricing will be given in advance to the Training Event, but Qualsys reserves the right to change prices listed without notice.
3.4.12 Payment
3.4.12.1 All one-off payment is required 14 days from receipt of invoice.
3.4.12.2Customers using Service Days will have the relevant days taken from their service package and confirmed by Qualsys.
3.4.13 Incentives/discounts[KE2]
3.4.13.1 [CO3] Qualsys will offer incentives and discounts where Customer can support the facilitation of Qualsys Training Events on their premises.
3.4.13.2All discounts offered are subject to one agreed, individual Training Event and discounts will not be taken into consideration for Future Training Events.
3.4.13.3 Course bundles – one for phase 2 (start March 2020)[CO4]
3.4.14 Refunds
3.4.14.1 Qualsys reserves the right to cancel or arrange an alternative date for a Training Event. In such circumstances, Qualsys will endeavour to provide notice of cancellation or change to the Customer. In the event of cancellation, the Customer will be entitled to a full refund of the course fee, but Qualys shall not be liable for any other loss or expense arising.
3.4.14.2 If a refund is approved by Qualsys, it will be made through the original mode of payment only.
3.4.15 Substitutions
3.4.15.1 Qualsys will endeavour to accommodate requests by the Customer to substitute one delegate for another but is under no obligation to do so. Such requests are subject to the replacement delegate meeting the pre-requisites for the Training Event.
3.4.16 Cancellation terms
3.4.16.1 The Customer may cancel the Training Event booking by notifying Qualsy in writing by acknowledged email or by recorded delivery as soon as reasonably practicable. The Customer shall also be deemed to have cancelled the course booking if the delegate does not attend the event.
3.4.16.2 The Customer shall be liable to pay a cancellation fee as follows:
Classroom Training, Workshop, Event: Live Web Training
Number of Days Notice
Proportion of Course Fee Payable
0 –5 Working Days
100%
5 - 15 Working Days
50%
Number of Days Notice
Proportion of Course Fee Payable
0 –10 Working Days
100%
10 - 20 Working Days
50%
3.4.17 Non-attendance
3.4.17.1 If the delegate fails to attend the Training Event they are booked onto without giving prior notice to Qualsys, we will be unable to refund or offer a substitute Training Event date.
3.4.18 Liability
3.4.18.1.1 Qualsys' total liability for any loss or damage shall not exceed the price payable for the Services, except in cases of direct physical damage to the Customer's property, personal injury or death.
3.4.18.2 Qualsys shall not be liable howsoever caused for indirect or consequential loss including but not limited to: loss of profits; loss of revenue; loss of goodwill; loss of data; failure to achieve savings.
3.4.19 Force majeure
3.4.19.1 Qualsys shall have no liability to the Customer under the Agreement if it is prevented from or delayed in performing its obligations under the Agreement, or from carrying on its business, by acts, events, omissions or accidents beyond its reasonable control, including, without limitation, strikes, lock-outs or other industrial disputes (whether involving the workforce of Qualsys or any other party), failure of a utility service or transport or telecommunications network, act of God, war, riot, civil commotion, malicious damage, compliance with any law or governmental order, rule, regulation or direction, accident, breakdown of plant or machinery, fire, flood, storm or default of suppliers or sub-contractors, provided that the Customer is notified of such an event and its expected duration.
47027 Views - 22/11/2019 Last update
London
London, England, GB
---
Are you an event organizer?
Create events for free. They will be immediately recommended to interested users.
Create event
Nearby hotels and apartments
London, England, GB
---
---
London
London, England, GB
Event from
eventbrite.com
---
---
Are you an event organizer?
Create events for free. They will be immediately recommended to interested users.
Create event
London

›