Outstanding Primary NQT Development Programme (6 Sessions)
Friday 12 October 2018 1:00 PM Friday 12 October 2018 4:00 PM
Save
Saved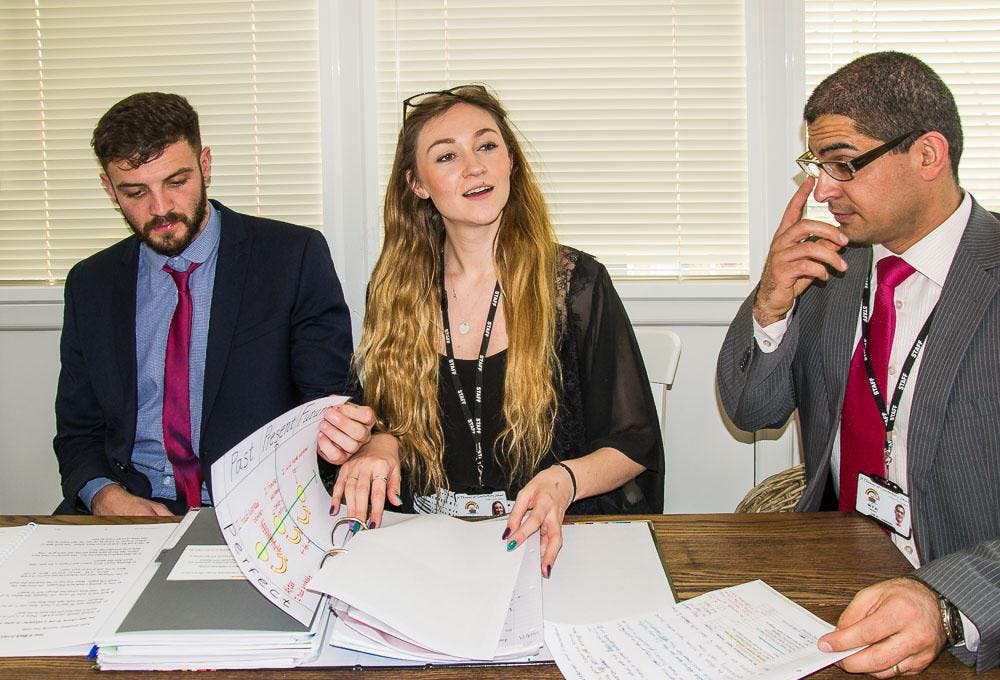 Last update 13/10/2018
1293
Every teacher has what it takes to be great. Research shows that the first few years of development are the most crucial. That's why our highly supportive, Newly Qualified Teacher (NQT) programme runs alongside the school-based teaching role, dedicating extra time to personal development.
This is a programme for newly qualified teachers who, at the beginning of their teaching careers, are looking for a programme to help them become outstanding teachers.
As well as covering key themes, bringing NQTs together develops important professional relationships early in their careers. It allows them to share experiences and create supportive networks.
The six afternoon sessions are led by high calibre senior leaders with a proven track record of excellent NQT development and support skills.
Session 1 Friday 12th Oct 2018 1-4pm
Audit of skills and sharing of experiences – This session encourages NQTs to reflect on their learning journey so far, their strengths and areas for development.
Session 2 Friday 16th Nov 2018 1-4pm
Behaviour for learning - The session will help NQTs to develop an understanding of why pupils might behave in certain ways and examine a range of responses and proactive strategies useful for dealing effectively with them.
Session 3 Friday 7th Dec 2018 1-4pm
Planning for questioning, mastery and depth – This session will allow NQTs to explore how differentiation and the pitch of a lesson is key to effective delivery. It contains practical strategies to ensure challenge and engagement through questioning.
Session 4 Friday 18th Jan 2019 1-4pm
EAL and the inclusive classroom – This session will give NQTs the opportunity to gain an understanding of strategies that can be used to promote the learning and progress of EAL pupils. Also to consider how to make their classrooms more inclusive.
Session 5 Friday 18th Mar 2019 1-4pm
SEND and the inclusive classroom - The session explores the wide range of needs of individual pupils within a mainstream classroom, strategies to make learning accessible and develops an understanding of the SEND review process and how class teachers engage with this successfully.
Session 6 Friday 10th May 2019 1-4pm
Building a career, subject leadership and the RQT year - A session exploring how to keep the momentum going to ensure NQTs develop as outstanding teachers and potential leader. The session will explore career ambitions; the professional pathways and CPD opportunities; professional development profiles, subject leadership, health and well-being.
Quotes from the 2017/8 cohort
'Thank you for support, for explaining and guiding us through our NQT year."
"Really useful and informative drawing on real life experiences that above all are realistic and inspiring."
"Learnt not to reinvent the wheel, develop networks and learn from others."
"I come back from the sessions refreshed."
"Loved the way you worked together as a team and complemented each other in your style."
The cost of the 6 sessions is £350 + VAT
culture
courses
education
Nearby hotels and apartments
Learning Unlimited Teaching School Alliance
St Thomas Of Canterbury School, Sheffield, Yorkshire, United Kingdom
Learning Unlimited Teaching School Alliance
St Thomas Of Canterbury School, Sheffield, Yorkshire, United Kingdom