Meze Mix- Scratch Night (April)
COVID-19: many events have been canceled or postponed, please check with the organizer the event status.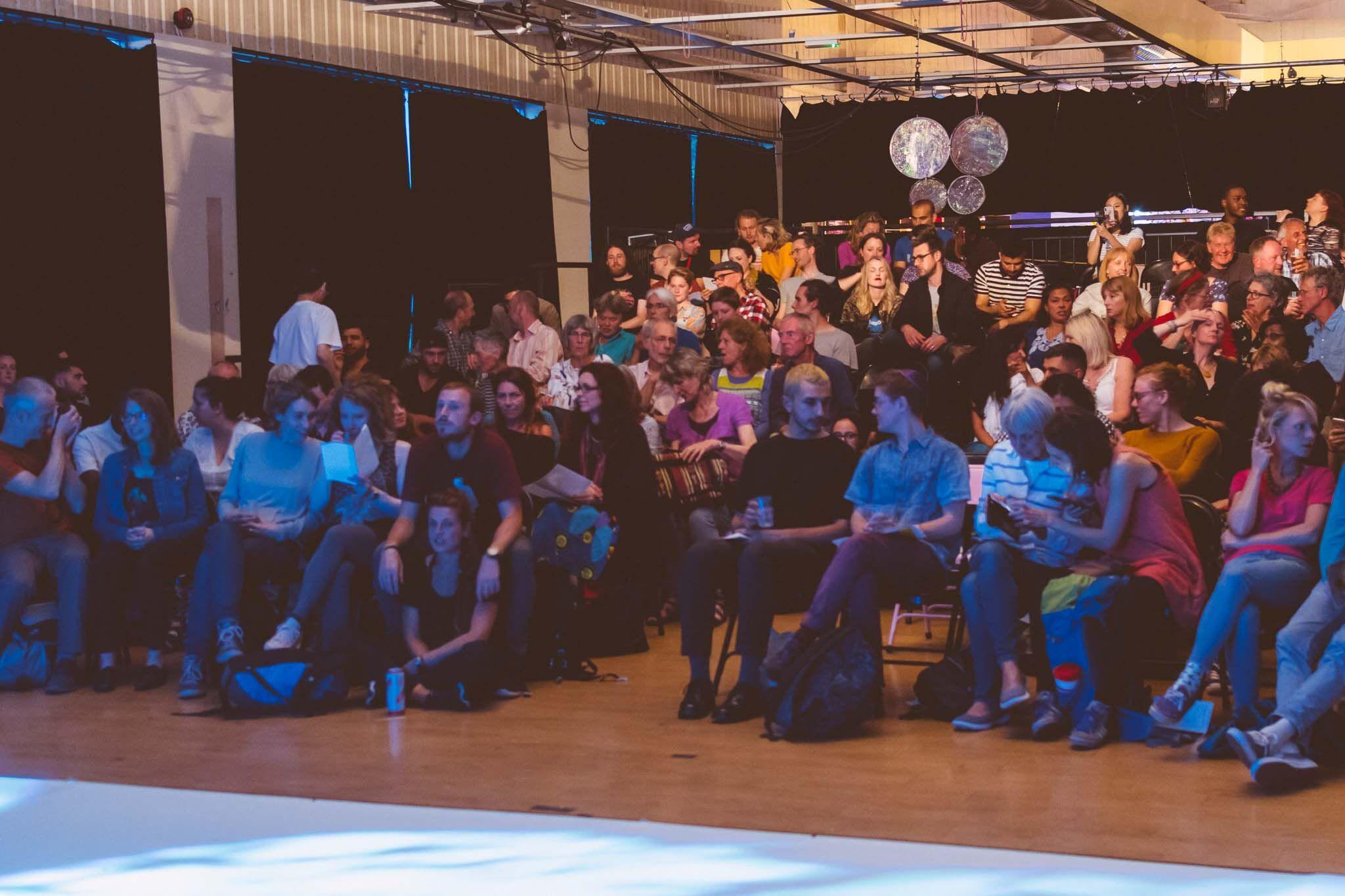 Image from eventbrite.com
---
This event is Pay What You Feel
So what exactly is a 'Scratch Night?'
A Scratch Night is an exciting chance to see snippets of brand new work, ranging from immersive theatre to comedy and new writing, before they become full length shows.
Scratch nights rely on two way communication with the audience, and you'll have the unique opportunity to offer your thoughts and feedback at the end of the evening, either in writing or by having an informal chat with the artists at the bar.
We'll showcase four pieces of brand new performance each time allowing you a look at work in development and giving our artists the chance to get much needed advice from the audiences- come and be a vital part of the creative process!
The Lineup:
All That Worry Wasted - By Sam Oliver
Since January 2011 Sam Oliver has been keeping a diary. Some of these days catalogue the innate struggles of finding his purpose and reason for living in a world ripped asunder by the dissolution of the theatre company he founded after university, whilst some are a needless in-depth analysis of why he was left disappointed by the final season of How I Met Your Mother. All That Worry Wasted is a show that brings all these loose threads together in an attempt to make something out of nothing. Using a trusty PowerPoint presentation and the words he wrote in the past, join Sam as he realises all that worry really was wasted.
Cultivating Mad Cow - By Penny Capper and Kathryn Littlewood
Cultivating Mad Cow is the true story of the transformative, dramatic life of Sheffield born Kathryn Littlewood, adapted from the book of the same title. The story is performed by actor, Penny Capper as a one woman show and told with unequivocal clarity and fabulous humour. It is a powerful and madly funny story about love, passion, desperation, mental illness and deep, occasionally bizarre, human connections. Cultivating Mad Cow dramatises an experience of the darkest place any of us could imagine, yet manages to bring life to the mad comedy of it all.
Pro:Creation - By Rachel Thorn
Rachel knows the planet is screwed and human beings are to blame. Given what a despicable race of hypocrites we are, how can any of us bear to procreate? The trouble is, she's desperate to have a baby. She can't help it. It's normal. But what's normal about having a baby if you happen to be in a same-sex relationship? This is the story of Rachel and Claire's pregnancy in the face of overwhelming evidence that procreation is a terrible idea.
Written by Rachel E. Thorn. Performed by Rachel E. Thorn and Claire Dean. Directed by John Rwoth-Omack.
A Bedtime Story for My Mummy (18+)- By Alice Connolly
Once upon a time, there was a Barbie girl who lived her life through plastic – isn't that fantastic? The girl asked her mirror, "who is the fairest of them all?". "Your dolls are", the mirror replied. The girl looked at her dolls and she saw their beauty. Her mummy didn't see that. Her mummy looked at her daughter, playing with the dolls, and she saw her daughter's beauty. Her daughter didn't see that. Every night, Mummy told the girl a bedtime story. But not tonight. Tonight, the girl will show her mummy what she sees when she looks in the mirror. Tonight, the girl has a bedtime story for her mummy.
This is a story about reflection – the reflection we see when we look in the mirror and the reflection of ourselves when we look at our children. Both are mirages – reflections of the past rather than the present.
--------------------------------------------
The health and safety of our guests and staff is paramount to us here at Theatre Deli. We are closely monitoring the situation involving the COVID-19 virus and we are working within the guidance from Public Health England and World Health Organisation (WHO) advice. Performances and events are still running. We are minimising the risk by making all payments contactless and making sure our environment is clean by proactively cleaning surfaces and public spaces. We have hand sanitiser pumps located in the venue. Theatre Deli has always been a safe space and will make efforts to remain so in this pandemic.
--------------------------------------------
Free Carer/Companion Tickets
Because our goal at Theatre Deli is to make our events accessible to everyone, we welcome carers/companions to attend our shows free of charge. If you're accompanying someone who requires essential assistance, simply select a free Carer/Companion ticket to reserve a free ticket. If you have any further queries please email sheffield@theatredeli.co.uk or call on 0114 278 6500____________________________________________
About the Company:
Theatre Delicatessen exists to support artists in the creation of the work and the development of their practice.
Our 2020 season will be focused on themes of climate change and new technology and exploring where these twin forces collide in human experience. We're inviting artists to respond to these themes and try out their work in progress here in September.
1468 Views - 15/04/2020 Last update
Theatre Deli Sheffield
202 Eyre Street, Sheffield, England, GB
---
Are you an event organizer?
Create events for free. They will be immediately recommended to interested users.
Create event
Nearby hotels and apartments
202 Eyre Street, Sheffield, England, GB
---
---
Theatre Deli Sheffield
202 Eyre Street, Sheffield, England, GB
Event from
eventbrite.com
---
---
Are you an event organizer?
Create events for free. They will be immediately recommended to interested users.
Create event