Mental Health Two Day First Aid Course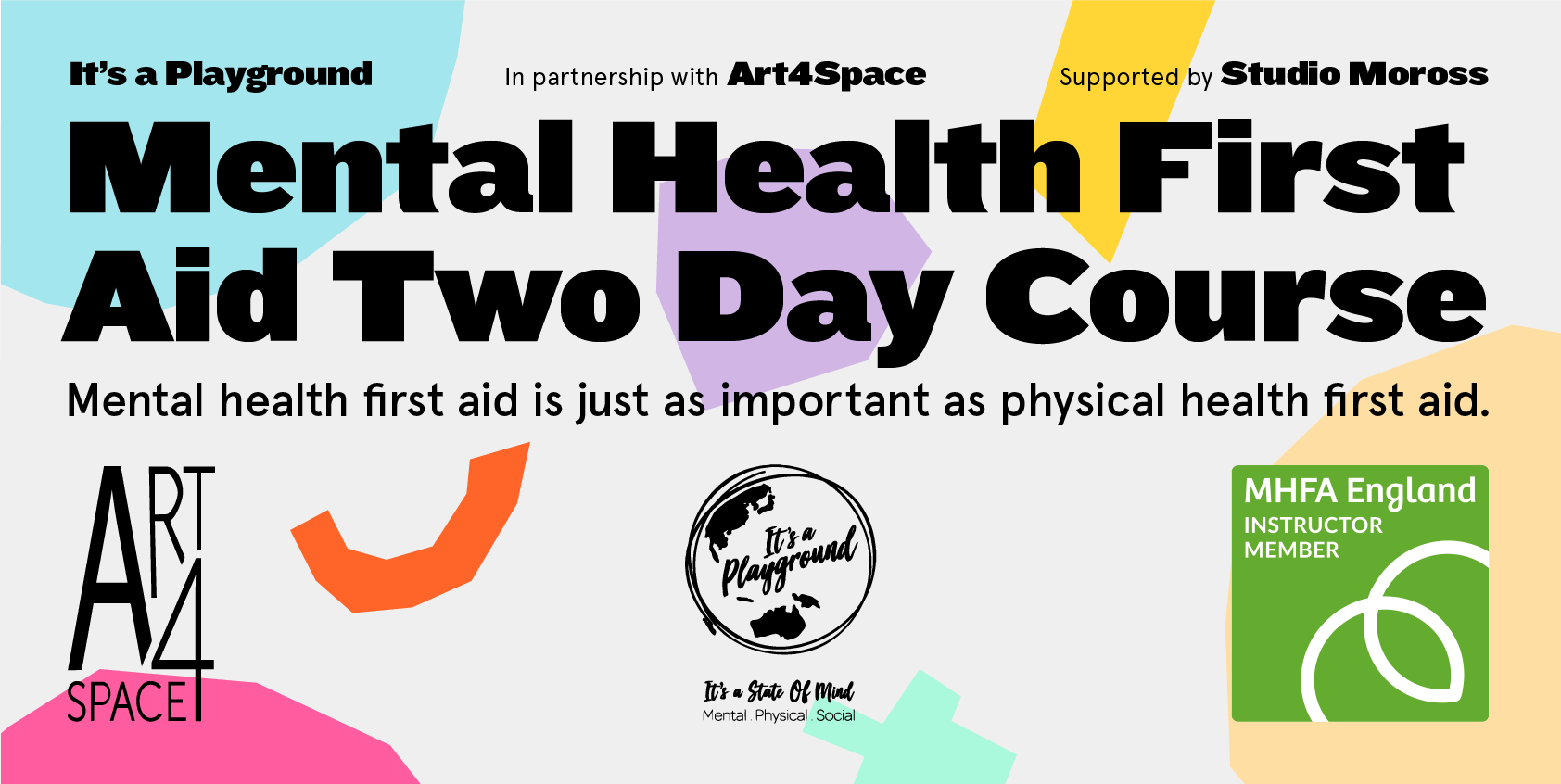 Image from eventbrite.com
From Thu 14 October 2021 to Fri 15 October 2021
From Thursday 14 October 2021 to Friday 15 October 2021
---
In partnership with Art4Space and supported by Studio Moross, the mental health awareness and training company Its a Playground will be facilitating the internationally recognised Mental Health First Aid (England) course in Lambeth, London.
This two-day course will be held in the unique, colourful space just 6 minutes from Stockwell Tube Station and will be hosted by Art4Space who will be adding in some of their own wellbeing tips and exercises to help support your wellbeing.
The two-day course qualifies you as a Mental Health First Aider, giving you:
An in-depth understanding of mental health and the factors that can affect wellbeing
Practical skills to spot the triggers and signs of mental health issues
Confidence to step in, reassure and support a person in distress
Enhanced interpersonal skills such as non-judgemental listening
Knowledge to help someone recover their health by guiding them to further support - whether thats self-help resources, through their employer, the NHS, or a mix
What to expect:
Learning takes place through a mix of presentations, group discussions and workshop activities
Each session is built around a Mental Health First Aid action plan
We limit numbers to 16 people per course so that the instructor can keep people safe and supported while they learn
Cost and takeaways:
The certified course is valued by MHFA (England) as £300 which includes:
Light refreshments throughout the course (provided by Art4Space).
A certificate of attendance to say you are a Mental Health First Aider
A manual to refer to whenever you need it
A quick reference card for the Mental Health First Aid action plan
A workbook including a helpful toolkit to support your own mental health
An Its a Playground tote bag to help you bag it not bin it containing some goodies which will also help raise awareness for the importance of looking after our health (mental, physical and social).
Some thoughts from people who have completed the course with Its a Playground:
I could not have asked for a better course to further my understanding and help others in Mental Health First Aid. I even implemented mental health first aid just two days after the course and used my knowledge gained from Laura to help my employee. I will continue to raise awareness of the importance of mental health and break down the stigma that surrounds it. I cannot recommend this course enough and strongly advise everyone to consider taking it.
GM, Mindset London
Both courses weve done with you now have been fantastic. We really believe in supporting our staff and the wider workforce so courses like this are really beneficial to us CEO, Middlesex Football Association
This was absolutely brilliant! I feel empowered to go forward and help people and share my learnings with others to change culture and reduce stigma! Thank you!
Charitable Organisation
Very useful and interesting. Easily understood format. Worthwhile course which should be run in all workplaces
- Anonymous
Very good course with great instructors who both seemed enthusiastic and were both keen to discuss certain topics. Great course, would highly recommend
- NS & I (National Savings and investments)
The course was excellent, very useful in my role. I feel like I have improved as a result of the session
- Welfare Officer, Lighthouse Club Construction Charity
Fabulous trainers. Well structured course. Clear and concise.
Teacher, Edith Kay Private School
Came into the course thinking it may be a bit wishy washy, but I was so wrong. Laura was engaging and informative. I have found the course has helped me personally as well as enabling me to help in the workplace.
- City Pubs
I will go back and recommend that this gets extended to other sectors within the company
- Finance Manager, Restaurant Associates
Was amazing, couldnt recommend any more - Lockton Companies
This should be compulsory for senior management teams. I think the great power to the wider team is to understand that mental illness does not discriminate.
Executive Producer, Sunset + Vine
Its an important course that more people should do
It was well taught, self-reflective and I feel more confident about mental health problems and solutions
Student Support, BIMM
Excellent course, thank you so much
CEO, First Aid for Life
369 Views - 16/10/2021 Last update

jeffreys rd 31 jeffreys road 31
london, england, gb
---
Are you an event organizer?
Create events for free. They will be immediately recommended to interested users.
Create event
Nearby hotels and apartments
london, england, gb
---
---
jeffreys rd 31 jeffreys road 31
london, england, gb
Event from
eventbrite.com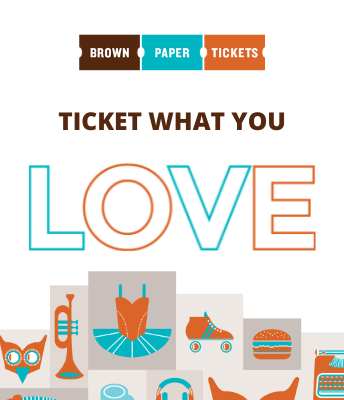 ---
---
Are you an event organizer?
Create events for free. They will be immediately recommended to interested users.
Create event
Brixton

›