Management Development Programme
COVID-19: many events have been canceled or postponed, please check with the organizer the event status.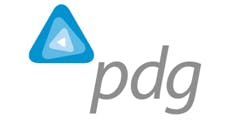 Image from eventbrite.co.uk
From Fri 31 January 2020 to Fri 13 March 2020
From Friday 31 January 2020 to Friday 13 March 2020
---
Staying out in front today takes more than just being a good manager. It requires the skills of a real leader. This action-learning programme is designed for Business Owners, Directors and Senior Managers who are looking to maximise their leadership abilities, management process skills and coach their teams to higher levels of performance.
This programme explores the fundamentals of inspirational leadership, strategies for decision-making, the tools and techniques for communicating persuasively, how to build an innovative team culture, set performance expectations empower and enable your team, build more commitment and trust in the workplace.
Key Objectives:
Inspirational Leadership. Recognise the qualities of inspirational leadership. Build a motivational environment that encourages commitment and high performance teamwork.

Encouraging Creativity & Innovation. Use processes that drive creativity and innovation. Implement proven methods of improving performance and productivity.

Decision Making Techniques. Develop your decision-making confidence, encourage others to take initiative for solving problems.

Time Management and Prioritisation. Stay productive with multiple demands on my time. Remain focussed under pressure to hit targets and deadlines

Communication. Encourage greater communication at an organisational and individual level. Listen to understand.

Business and Project Planning. Master the eight-step planning process. Transform your vision and goals into specific plans of action.

Setting Performance Expectations. Know how to define performance standards for your team. Emphasise responsibility and accountability for results.

Delegation and Empowerment. Learn how to delegate effectively. Develop positive control systems encourage positive feedback and keep plans on track.

Performance Coaching & Review. Understand the role of positive coaching. Encourage higher levels of productivity and performance. Deliver performance reviews that encourage and motivate.

Leadership Styles. Recognise my personal leadership style and tendencies. Become more effective at achieving results through the engaging the willing co-operation of my team.
Programme Duration: One 4 hour meeting each week for 7 consecutive weeks.
Participants and their line manager are personally interviewed prior to the programme in order that specific and measurable behaviour and skill development objectives are documented. Feedback and ongoing evaluation is maintained throughout the project against the agreed development objectives.
Feedback from recent participants:
'The PDG Management Development Programme lays down the principles which will serve me and my team well into the future. It has improved me already, but the effects will be greater as time goes on and I challenge my own behaviour in the long term.'
'The PDG Management Development Programme was an informative and practical approach to management training which provides the tools required to effectively implement the relevant strategies. The performance management tools all provide structure for controlling the process.'
'An excellent programme, well researched, prepared and presented. A valuable exercise I would recommend. Anyone with management responsibilities would benefit from attendin'..
The Leadership course, combined with the Management Development Programme, has been the single most influential programme of self improvement I have ever had the good fortune to attend'.
As MD and principle coach at PDG, I found Michael's help with senior management development and managing change at the RHA most refreshing. His course material is based on sound 'real world' principles. Delivery is comforting in its simplicity, empathy and effectiveness. But most importantly the training relates to the job in hand meaning the days spent learning translate into quick wins once back in the office'.
Excellent programme, sometimes very eye opening with great management and leadership tools taught. The best course of its type I have been on.
Who we are:
The team at PDG have been delivering professional development training courses for nearly 30 years.Our programmes support the growth of your business and it's key people by changing the fundamental core attitudes and behaviors that measurably improve individual and business performance.
Our range of development courses include;
Leadership and Personal Excellence Programme
Management Development Programme

Powerful Business Presentations

How Millennial Managers Become Great Leaders

Assert Yourself , Build Confidence and Develop Your Personal Potential

How to Handle Multiple Demands on Your Time

How to Hold Tough Conversations Respectfully

Introduction to Project Planning and Management

Open programmes run in Leeds and other locations throughout the UK.
Tailored programmes are delivered both in the UK and Internationally.
Please contact us to discuss your specific requirements; info@performancedg.com
10783 Views - 14/03/2020 Last update
Woodlands Hotel Leeds
79 Gelderd Road, Leeds, LS27 7LY, England, United Kingdom
---
Are you an event organizer?
Create events for free. They will be immediately recommended to interested users.
Create event
Nearby hotels and apartments
79 Gelderd Road, Leeds, LS27 7LY, England, United Kingdom
---
---
Woodlands Hotel Leeds
79 Gelderd Road, Leeds, LS27 7LY, England, United Kingdom
Event from
eventbrite.co.uk
---
---
Are you an event organizer?
Create events for free. They will be immediately recommended to interested users.
Create event
Morley

›