Lewis Bell Photography x TotalMTB: Beginners Photography Workshop
COVID-19: many events have been canceled or postponed, please check with the organizer the event status.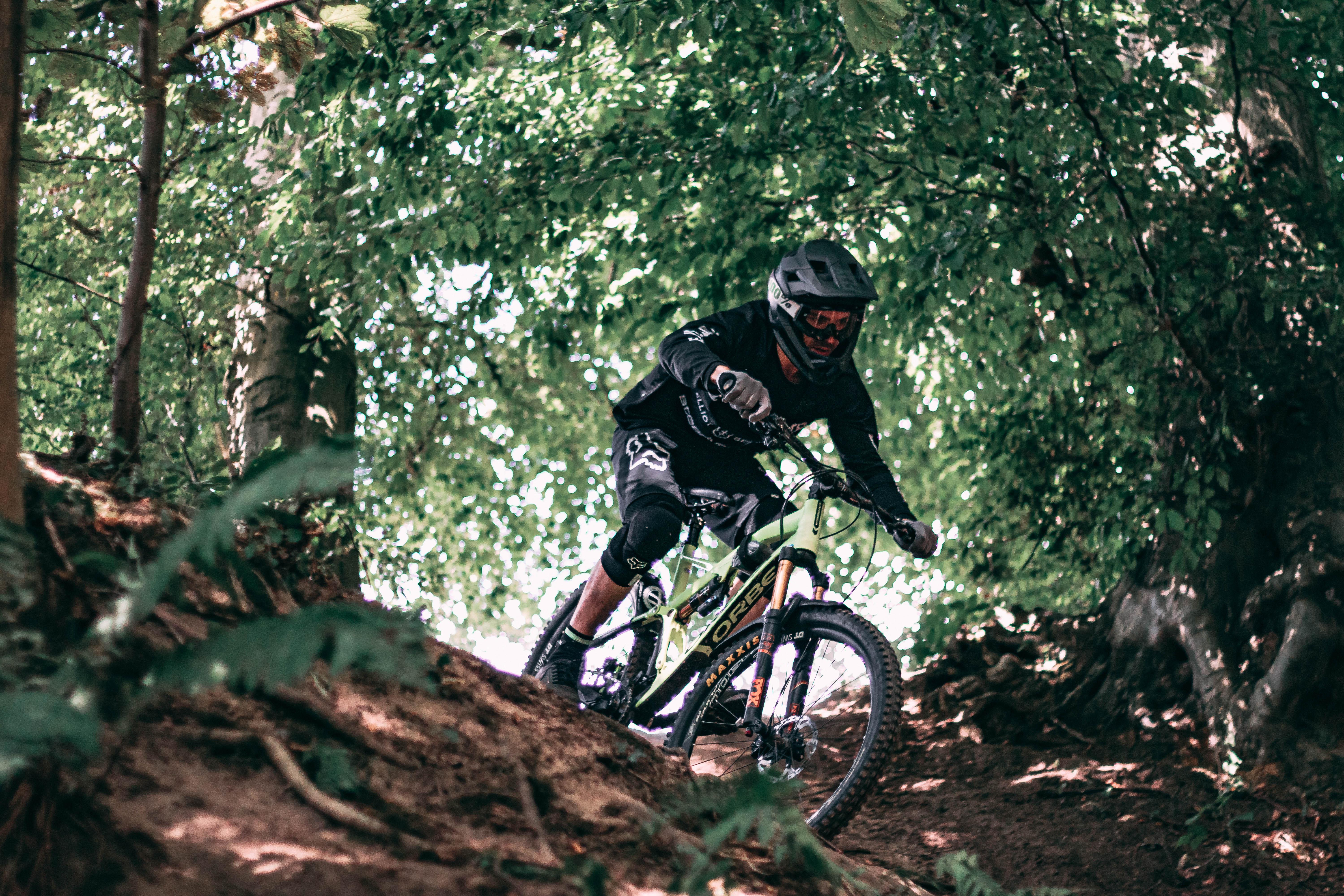 Image from eventbrite.com
---
Terms and Conditions:
The participation in any outdoor activity carries with it certain inherent risks that cannot be eliminated, including, but not limited to, theft, loss or damage of personal property, bodily injury, illness, temporary or permanent disability, death, which may be caused by acts of nature, negligence or actions of others.
By registering in any Workshop, Tour or other outdoor activities offered by Leis Bell Photography, you acknowledge that you are aware that such hazards, dangers, and risks, including those not mentioned herein, exist and cannot be eliminated. You also acknowledge other dangers and risks, known and unknown, may also exist. Your application shall serve as a release of our liability and a complete assumption of all risks by you, your heirs, personal representative or assigns.
You also acknowledge that you have assumed the responsibility to select an activity, among those proposed by Lewis Bell Photography, that is appropriate to your physical abilities and interests. You are personally responsible for being in sufficiently good health to undertake such activity. By accepting our Terms and Conditions, and by booking the workshop, you certify that you do not knowingly have any physical or other considerations of disability that would represent a risk for you or other participants.
We reserve the rights to request a doctor's statement of good health.
You acknowledge that in certain foreign, remote, wild and mountainous areas, medical services and facilities may not be readily available during all or part of the Workshop/Tour, including medical care, presence of physicians, and medication.
You understand that instructors may not possess the required training or equipment to handle incidents that may occur. In case of injury, accident, illness, or your inability to complete the Workshop/Tour, you will bear the full cost of any additional transportation or evacuation procedures performed by Lewis Bell Photography or others.
In consideration of, and as part of the payment for your registration in a Workshop, Tour or any other activities that Lewis Bell Photography or their assigns may be conducting, you for yourself, your family members and heirs, administrators, executors, successors, personal representatives or assigns, do hereby voluntarily release, waive, discharge, and covenant not to sue Lewis Bell Photography, Lewis Bell, their employees, assigns, independent contractors, or anyone involved thereof, from any damages, liabilities, costs, injuries whether mental or physical, whether known or unknown. You certify that you are voluntarily participating in these Lewis Bell Photography activities and assume all risks, consequences, and potential liability for this participation.
You understand and accept that traveling with a group requires a certain level of flexibility and adaptibility and it involves compromise to accommodate the diverse desires, expectations and physical abilities of the members. You also acknowledge that while itineraries are carefully planned, they are not a guaranteed schedule of the activities and they must be intended as only a guideline and example. You therefore agree to allow for flexibility and changes deemed necessary by the Workshop/Tour's leader or professional guides. There may be situations beyond our control due to geographic, climatic, physical, or governmental restrictions that will cause further changes in timing, locations, and activities. Understanding this, you further agree that there will be no discounts or refunds for activities curtailed or otherwise affected by such circumstances.
While Lewis Bell Photography will put in place every attempt to run a Workshop/Tour once confirmed, we do reserve the right to change the dates or the itinerary or even cancel a Workshop/Tour, at any time due to insufficient bookings and/or for reasons that go beyond our control and might create unsafe or undesirable travel conditions for the participants.
In the event that we deem it necessary to cancel a Workshop/Tour, notification will be provided via the contact details used to make the booking. Lewis Bell Photography have the right to make a cancellation at any point and will offer no compensation or cover for expenses paid towards attending the workshop.
Throughout the workshop, we'll be looking at many areas of successful mountain bike photography, with a particular focus on:
Exposure - How shutter speed, aperture and ISO all work together. Through this, we'll especially be looking at how to manage to shooting high-paced action and still getting pin-sharp images.
Composition - We'll look at the environment for opportunities to frame our subjects, using the trail and the landscape to help pull the viewer's eye to the action.
Models - The TotalMTB team riders will be our models throughout the day. We'll work with them to help you get the best shots, including looking at ways in changing riding stance to improve image aesthetics.
Photographs - Photographs of yourself, captured throughout the day, will be emailed to you following the course. They'll be free of charge too!
The workshop is designed around the use of a DSLR. Whilst you may find benefit from attending and photographing with a phone, GoPro, or other camera, you may not get the full benefit of the course. Please keep this in mind when deciding to make a booking.
Throughout the day, you will need to be responsible for carrying your own equipment and riding a properly maintained mountain bike as we move around the trails. A good level of fitness will be required for this. In addition to this, you will need to provide your own food, water and any other additional requirements.
The course is limited to five free places. If you book and then find that you are unable to attend, please do contact me so I can make your place available again.
561 Views - 24/05/2020 Last update
Lady Canning's Plantation Mtb Trail
Lady Cannings Plantation, Sheffield, England, GB
---
Are you an event organizer?
Create events for free. They will be immediately recommended to interested users.
Create event
Nearby hotels and apartments
Lady Cannings Plantation, Sheffield, England, GB
---
---
Lady Canning's Plantation Mtb Trail
Lady Cannings Plantation, Sheffield, England, GB
Event from
eventbrite.com
---
---
Are you an event organizer?
Create events for free. They will be immediately recommended to interested users.
Create event