Leadership and Personal Excellence Programme
COVID-19: many events have been canceled or postponed, please check with the organizer the event status.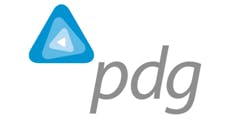 Image from eventbrite.co.uk
From Tue 18 February 2020 to Tue 31 March 2020
From Tuesday 18 February 2020 to Tuesday 31 March 2020
---
Today's tough business environment demands that we get the best out of ourselves and those around us. This demands certain personal qualities to be effective. We need to be confident, decisive, strong communicators, good with people, able to sell change and coach others to higher levels of productivity.
The Leadership and Personal Excellence Programme is designed to challenge you to move beyond your comfort zone and achieve new levels of performance.
Key Objectives:
Leadership Skills. Develop the qualities that inspire others. Influence, empower and coach others to higher levels of performance.
Communication Skills. Sell my ideas more effectively. Develop my listening skills to better understand other people's perspectives. Strengthen my presentation and facilitation skills.

Flexibility. Lead change. Develop greater flexibility. Create opportunities, implement new ways of working. Improve your focus, attention and memory.

Team-Building. Build a high productive team around me. Set goals and encourage productivity and performance improvements.

Positive Attitude & Enthusiasm. Be an inspiration to others. Operate at peak performance. Set and accomplish goals – change intentions into commitments. Form new plans of action. Know how to control your attitude and stay positive.

Manage Time, Pressure and Stress. Stay focussed and productive under pressure. Maintain the correct balance between work and home. Learn how to respond when pressure turns to stress.

Expand Your Comfort Zone. Develop more poise, self-belief and self-confidence, particularly under pressure and in new situations. Develop more of your personal potential. Unlock the talents that lie within you and reach new levels of performance.
Interpersonal Skills. Deal more effectively with a diversity of people. Build stronger business relationships, motivate and lead others more effectively.

Performance Coaching. Raise the bar for my team self. Recognise under performance and take positive steps to coach higher levels of productivity. Implement new ways of working.
Programme Duration: One 4 hour meeting each week for 7 consecutive weeks.
Participants and their line manager are personally interviewed prior to the programme in order that specific and measurable behaviour and skill development objectives are documented. Feedback and ongoing evaluation is maintained throughout the project against the agreed development objectives.
Comments from recent participants;
''This was a brilliant course, providing me with many strategies and tips on improving my leadership, communication and interpersonal skills. As a result I am more confident and enthusiastic, better able to cope with the challenges that my work offers and relate to fellow staff''.
"This leadership course has been the single most influential programme of self improvement I have ever had the good fortune to attend."
"I have learned more on this programme than any other that I have attended in my career''.
"Do you have a little voice in your head saying "if only I could do that" if yes then this is the programme for you, but be prepared to stretch your comfort zone way further than you ever thought possible.".
"An inspiring and thought provoking course that will undoubtedly continue to deliver benefits from both a personal and business perspective".
''I honestly believe that completing the Leadership Personal Excellence Programme with PDG has brought out the best in me as a Manager, it has helped me build relationships, get the most from my team, and delegate effectively. I feel the course has unlocked my potential to being an exceptional Manager and Coach.''
"This programme helps you to focus and identify areas of your work and personal life (some of which you know about and some you realise along the way) that need addressing to bring about change and improvement for the benefit of oneself and those around you."
Who we are:
The team at PDG have been delivering professional development training courses for nearly 30 years.Our programmes support the growth of your business and it's key people by changing the fundamental core attitudes and behaviors that measurably improve individual and business performance.
Our range of development courses include;
Management Development Programme
Powerful Business Presentations
How Millennial Managers Become Great Leaders
Assert Yourself , Build Confidence and Develop Your Personal Potential
How to Handle Multiple Demands on Your Time
How to Hold Tough Conversations Respectfully
Introduction to Project Planning and Management
Open programmes run in Leeds and other locations throughout the UK.
Tailored programmes are delivered both in the UK and Internationally.
Please contact us to discuss your specific requirements; info@performancedg.com
12562 Views - 01/04/2020 Last update
Woodlands Hotel Leeds
79 Gelderd Road, Leeds, LS27 7LY, England, United Kingdom
---
Are you an event organizer?
Create events for free. They will be immediately recommended to interested users.
Create event
Nearby hotels and apartments
79 Gelderd Road, Leeds, LS27 7LY, England, United Kingdom
---
---
Woodlands Hotel Leeds
79 Gelderd Road, Leeds, LS27 7LY, England, United Kingdom
Event from
eventbrite.co.uk
---
---
Are you an event organizer?
Create events for free. They will be immediately recommended to interested users.
Create event
Morley

›