John Blakemore Book-Making and Sequencing Workshop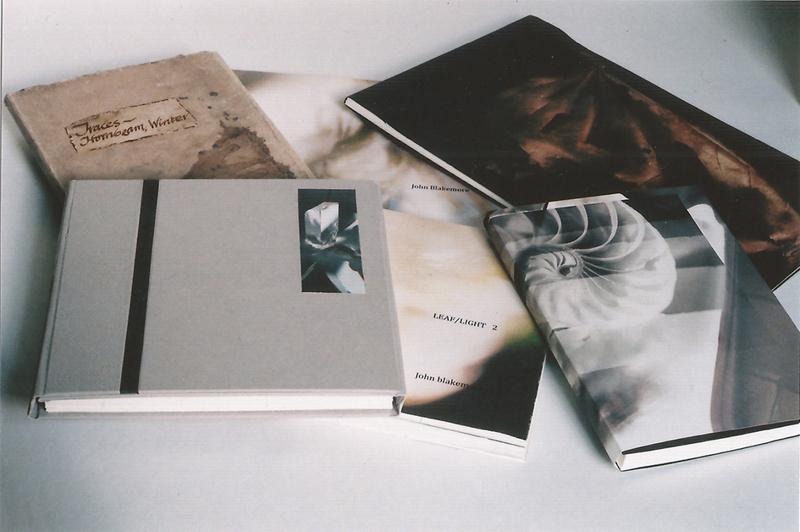 Image from eventbrite.com
From Sat 6 June 2020 to Sun 7 June 2020
From Saturday 6 June 2020 to Sunday 7 June 2020
---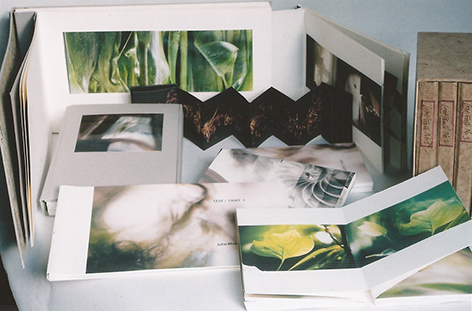 It's a pleasure to announce that we will be hosting the book-making and sequencing workshop with John Blakemore.
John is an inspirational photographer and throughout his extensive career he has always expressed the importance of sequencing and presenting work in handmade books. This series of workshops will demonstrate important skills for any creative photographer and is an opportunity not to be missed!

---
Session One - Why Make Books?
In the first session, John will be discussing the importance of the photographic book and sequencing work. We will begin by looking at a selection of beautiful hand made books. John will then be demonstrating how to make several types of unique, hand made book throughout the morning.
Towards the end of this session John will be reviewing participant's images and assisting them in sequencing and editing their work. Participants are required to bring in a collection of their printed work which they wish to turn into a hand made book.
Participants do not require any equipment for the first session but will be given a list of items they will require to make their books prior to the event.
Session Two - Make your own!
In the second session, John will assist participants in creating a unique, hand made book of their own design.
You are required to provide your own materials for creating your book with, we will be providing some of the more difficult to find materials and have some bits and pieces knocking around. This is to ensure that your book is personal to you.
By the end of day two you will leave with a finished and beautifully crafted book of your own design.
What will i need to bring?

There are a few things that you will need to bring with you to the workshop if possible...
- A selection of your photographs, printed and no bigger that 6"x4". The bigger the image the bigger the book and the harder it is to make.
Bring as many images as you like but preferably no more than 30 and a selection you feel will work as a series of images or a project you've been working on. Don't sort the "wheat from the chaff" too much though!

These images don't necessarily have to be final prints and sometimes people choose to reprint their work to fit a sequence or to achieve a better quality. As long as you have prints of some sort you'll be fine. I would also recommend that your prints don't have borders on, this will give us more possibilities when sequencing.
- Although we will have some watercolour paper it might be wise to bring some of your own, A3 sized or bigger. This paper will form the pages of your book. Around 200gsm is perfect. The thicker it is the harder it is to fold etc.
It's better to get paper in a pad and avoid large A1 sheets if possible as It becomes difficult to cut and flatten.
The paper myself and John use for pages is Goldline 200gsm watercolour paper, 24cm x 32cm and its easily avaliable on Amazon. It's the perfect thickness, reasonably priced and most/all books that myself and John make are made using this paper size.
- If you have your heart set on covering your book with a particular paper or book cloth please bring it with you. We will have a very small selection of book cloth so if what you bring is unsuitable don't worry.

- It might also be an idea to bring some book board with you. You can buy this or recycle the backs of any paper pads you have lying around. We will have a small amount if yours isn't suitable but it would be wise to grab some.
- End papers. As with the book cloth, we suggest you bring something to your taste but we might have some that you can use if you struggle to find anything. "Canson" paper works nicely for both end papers and a material to cover your book with. John uses this for most of his books. This usually comes in large A1 sheets.
For all your book making needs this place is where myself and John get all our bits and pieces...
Ratchfords are great and their postage is relatively quick.
A lot of the basic stuff can be bought in your local craft shop too including Canson paper.

It would also be worth bringing some PVA glue and things like craft knives (Swann Morton scalpel with 10A blades), bone folders, PVA glue etc but we will also have a provision of these items for you to use.

There are plenty of places to grab lunch from near us as we are very near to the train station, chip shops, Gregs, Tescos etc and you are more than welcome to bring your own food.
Parking can be rather troublesome as we have no parking spaces near the lab. If possible it might be worth parking in town or getting public transport.

If you are planning on staying overnight the Jurys inn is the closest hotel to the lab and reasonably priced.

https://www.jurysinns.com/hotels/nottingham

Theres is also a Mercure Hotel a short walk away

http://www.mercurenottingham.com/

Airbnb is always a good bet for a nice private place to stay too!
All sessions will run 10am until approximately 4pm.
If you would like any more information please drop us an email at thephotoparlour@gmail.com or call us on 01159867776.
---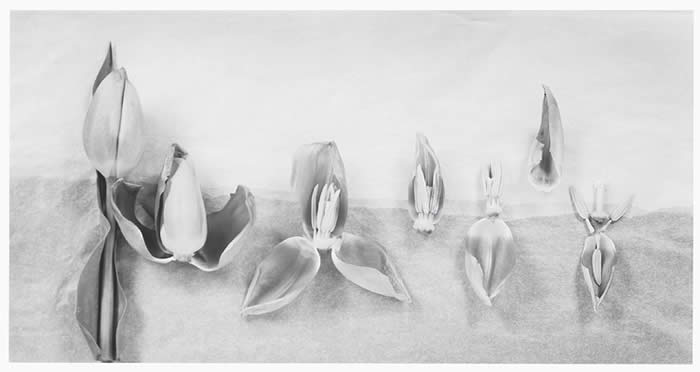 John Blakemore began his career in 1956, emerging in the 1970's as one of England's leading landscape photographers. He later transferred his unique and elegant photographic style into areas as diverse as still life, documentary, portraiture and Polaroid colour. His work is included in the public collections of, among others, the Royal Photographic Society, the Victoria & Albert Museum, the Arts Council of Great Britain, the Los Angeles County Museum, the Fotografiska Museet (Stockholm) and the British Council.
John has had one-man exhibitions all over the world including London, Los Angeles and New York, and a British Council Touring Exhibition to Eastern Europe, South America and China. He has had five monographs of his work published, and has given public workshops for over 30 years, establishing himself as one of the UK's best known photography teachers. He also taught photography at the University of Derby for many years and, recently retired, is now Emeritus Professor of Photography. In 1992 he won the prestigious Fox Talbot Award for his series 'The Garden Fragments of a History'.
946 Views - 08/06/2020 Last update
The Photo Parlour
Unit 8, Karlsruhe House,, Nottingham, Nottingham, GB
---
Are you an event organizer?
Create events for free. They will be immediately recommended to interested users.
Create event
Nearby hotels and apartments
Unit 8, Karlsruhe House,, Nottingham, Nottingham, GB
---
---
The Photo Parlour
Unit 8, Karlsruhe House,, Nottingham, Nottingham, GB
Event from
eventbrite.com
---
---
Are you an event organizer?
Create events for free. They will be immediately recommended to interested users.
Create event