Groundswell: Community action for climate justice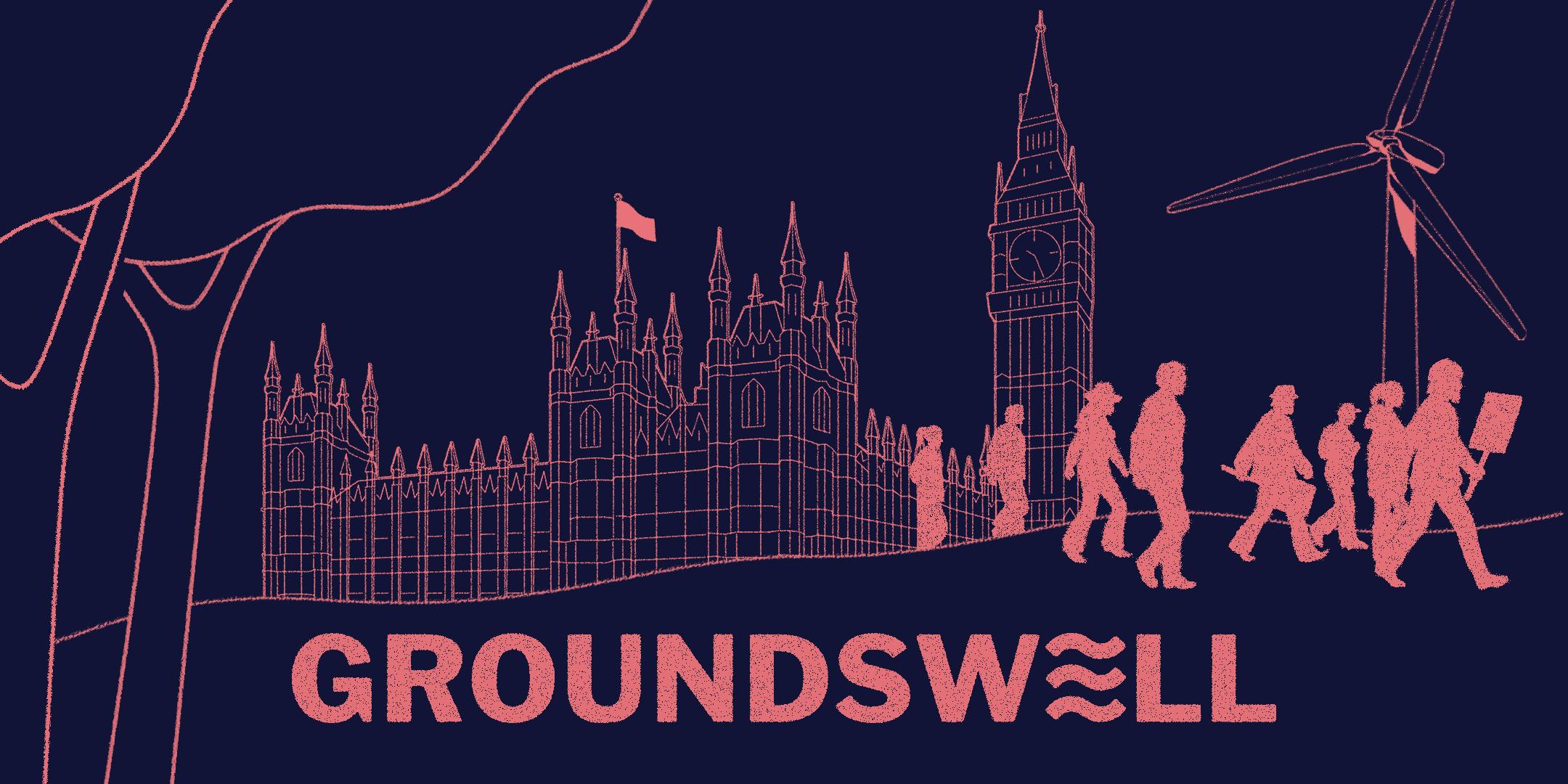 Image from eventbrite.com
---
Groundswell: Community action for climate justice

The climate emergency is real and it's here. But those who've done the least to cause the problem are facing the harshest impacts, from working-class communities in the UK to the poorest people around the world.

We know the climate crisis can be overwhelming. But we also know the solutions which can stop runaway climate breakdown – and they will benefit everyone. We just need to make them happen...

Friends of the Earth presents Groundswell - a series of 6 regional events, including this Bristol Event hosted at Ashton Park Sports Centre, with inspiring speakers and practical workshops to help create a safer, fairer world for everyone.
Why you should attend

Be inspired by speakers from the front lines of the climate justice movement
Learn how to join or start a Climate Action Group near you
Discover how to involve new people in your community, making our movement more diverse, representative and powerful
Meet and learn from people across the community climate movement
Learn how you can win climate friendly policy locally, which will also help push the UK Government and international community into urgent action.
Climate Action Groups across the country are already fighting for warm homes, greener streets, cleaner air, great public transport, better food and green jobs for everyone. They are working alongside their councils to transform where they live, work and play, and building the future we want to see with improved living standards, a reduction in inequality and regional regeneration.

Politicians and big business won't make this future a reality unless we show them the way. We have the power to win a better future if we act together.

Join us and together we'll build a groundswell of action for global climate justice.

Who should attend?

Anyone who cares about the climate crisis and is keen to commit to local action – whether you're new to campaigning or a seasoned activist.
You don't need loads of time and you don't need to be a campaigner. Everyone has valuable skills and just half an hour a week can make a real difference. Climate Action Groups welcome everyone, whether you want to influence your council, you have social media skills, or you're a natural organiser.

We particularly welcome people who face barriers to participating in the climate movement, whether because of background, economic resources, disability, race, age, gender or any other form of injustice or oppression.

If you are under the age of sixteen and would like to attend, please ask your parent/guardian to contact us directly at info@foe.co.uk.
In the event of our cancelling the event in line with government advice on Coronavirus, anyone who has booked will be entitled to a full refund of the ticket price.
Concessions

A concessionary (lower price) ticket is available for anyone who needs it. But we do not want anyone to be excluded and a small number of free tickets will also be available. Please contact us at info@foe.co.uk to ask about this.

Lunch & refreshments

A vegetarian and vegan lunch is included in the ticket price.
Tea and coffee will be available through the day. Please bring a reuseable cup to help reduce the environmental impact of our event.
Programme
Making connections
The event will open by giving you the opportunity to connect with groups and individuals in your area, including experienced group organisers, to help you find your way forward.
Main Speaker: To Be Announced
Check back soon for information on our exciting speaker/s for this event!
COP26 and the Autumn Spending Review: From Grassroots Action to Global Climate Justice
The Government's Autumn Spending Review, closely followed by the next round of "COP" global climate talks in Glasgow, are key moments in the campaign for global climate justice. They give us an opportunity to come together at the grassroots, working together with local movement across the world to catalyse global change. In this first session we will introduce our mass action plans and help you make local plans to be part of it!
Lunch
We'll share a vegan/vegetarian lunch and have the time and space to get to know each other better, as well as find out about other environmental campaigns and projects.
Climate Action Workshops
After lunch you will have the first choice of workshops to join, all geared toward helping you join, start or build a campaign for climate action in your area. From trees and transport to energy and housing, you'll come away with new skills and plans to deliver climate justice solutions in your area.
Building the Movement Workshops
Our second choice of workshops will be focused on how to reach out and involve new people. We will help you build your group and focus on making our movement more diverse, representative and powerful as a result.
Celebrating Our Movement
Governments and councils have acknowledged we are living in a climate emergency. $10trillion has been pulled out of investment in fossil fuels. Renewable energy is coming on board quickly. Fracking has been halted in the UK. And airport expansion plans are being stopped. There is so much to celebrate, and all of this has happened thanks to the campaigning of ordinary folk like you and us! In this session we will celebrate just a few of them.
1891 Views - 07/06/2020 Last update
Ashton Park Sports Centre
Ashton Park Road, Bristol, England, GB
---
Are you an event organizer?
Create events for free. They will be immediately recommended to interested users.
Create event
Nearby hotels and apartments
Ashton Park Road, Bristol, England, GB
---
---
Ashton Park Sports Centre
Ashton Park Road, Bristol, England, GB
Event from
eventbrite.com
---
---
Are you an event organizer?
Create events for free. They will be immediately recommended to interested users.
Create event
Bristol

›