EXERCISE & MEDITATE WITH QIGONG/ CHI KUNG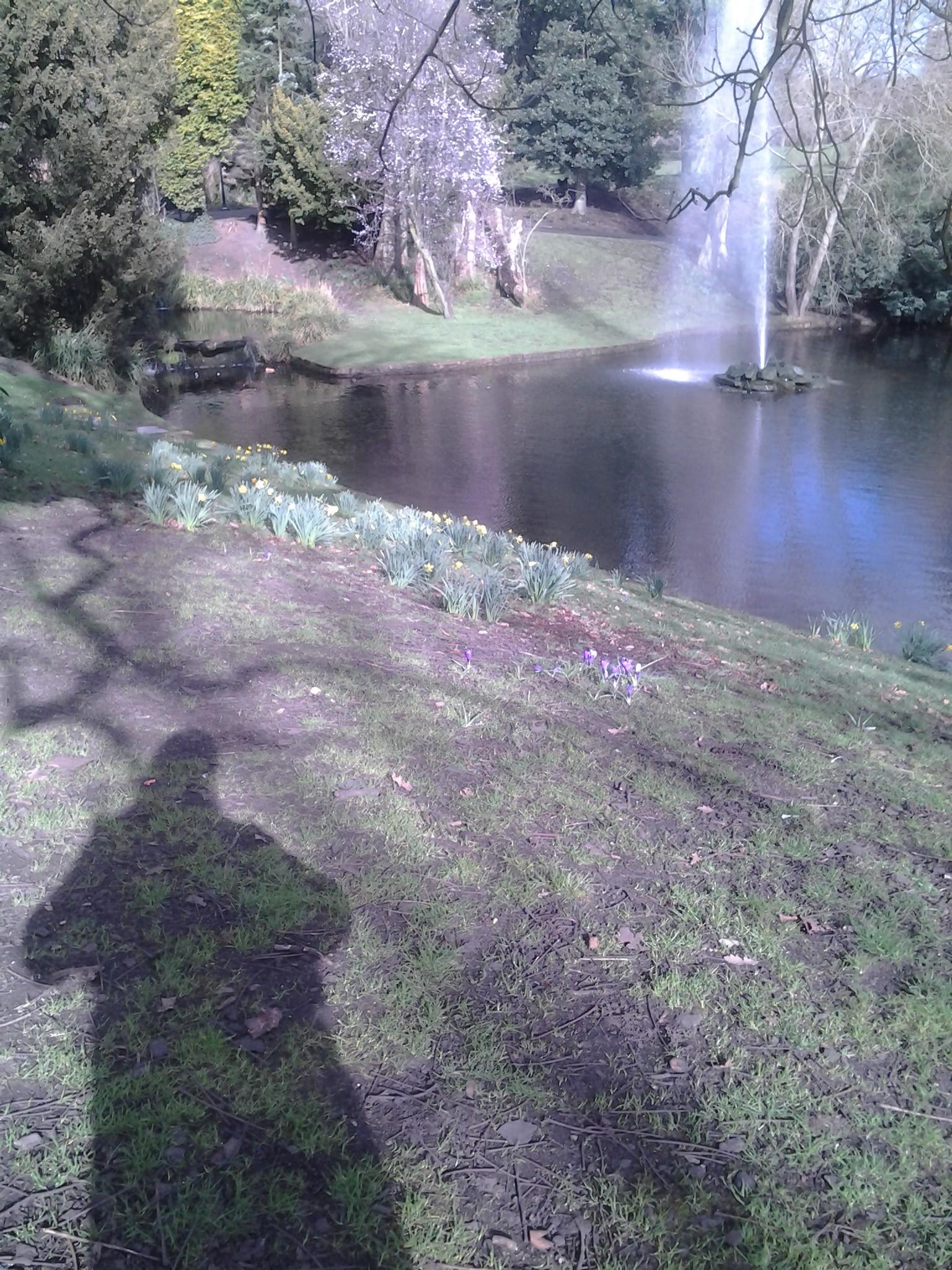 Image from eventbrite.com
From Tue 15 September 2020 to Tue 10 November 2020
From Tuesday 15 September 2020 to Tuesday 10 November 2020
EXERCISE & MEDITATE WITH CHI KUNG/ QIGONG
Improve your Energy, Vitality & Wellbeing
Teacher: Nicole Bartos
Please note:
We have postponed the intended 6 weeks course, aimed for the MDI, 24 Hope Street - indoors, to the 22nd of October and meanwhile, we will use the safer options of practice outdoors in Sefton Park weather permitting.
Nicole teaches OUTDOORS CLASSES in Merseyside, Liverpool area on TUESDAYS and THURSDAYS from 12pm.
You have to book and confirm for each individual class and you may swap days or pick it up later if you need a break.
Exact location for meeting in Sefton Park remains to be confirmed with each session over the phone. Generally, meeting up by the Aviary Caffe and then relocate nearby for practice.
By appointment only.
at MDI, Hope Street, Liverpool
Click link below for details and bookings
---------------------------------------------
Essentials
Experience and learn life changing quiet, enlightening external and internal CHI KUNG practices to build your energy, immunity, enhance your wellbeing through gentle meditative movement, abdominal breathing and standing/seated meditation.
With a combination of external (Wei Dan)and Internal (Nei Dan) practices, this short course will take you on a journey into experiencing relaxation, inner focus, calmness and wellbeing; enhancing your energy and Aura/ Wei Chi ( Wei=power; Chi=spirit/ energy ) via QIGONG gentle standing practice and meditation, spiritual awareness.
Gentle body aligning postures and relaxation; deep abdominal breathing exercises using your diaphragm; standing gentle body/meridians stretching; slow/ gentle movements and generally, standing meditation. Some seated meditation may take place.
You will learn and practice the progressive combinations on following QIGONG topics depending on the lenghts and regularity of period attending :
the meaning and applications of 'QIGONG'
major QIGONG points
the 3 TAN TIENS
3 adjustments
focusing at the navel and lower Tan Tien
what are the meridians?
warming up exercises: gentle massage, tapping, stretching exercises
breathing exercises
basic practice QIGONG,
3-1-2 QIGONG,
walking QIGONG
selections from The 8 EXTRAORDINARY MERIDIANS QIGONG:
THE INNER SMILE ,
THE THRUSTING CHANNEL...
All brought together in a unique combination and harmonious flow to help achieving a QIGONG state.
All welcome, beginners to experienced, young and advanced in age, including dancers, singers and those who use a lot of energy through their daily practice and performance or those who generally lack energy, feeling tired/depressed. Most of these practices may also be practiced by those in a wheelchair.
____________________________
Limited places available according to legal regulations in place.
Please, secure early bookings.
Fees: £42/per person/8 weeks and £6/pp/session.
Unfortunately, we can't have unannounced drop-in-sessions due to Covid 19 protective regulations applying on numbers allowing to group together.
5 students are allowed per group at the moment, sorry.
So, hurry to secure an early place to avoid disappointment.
Advice for before attending a class:
IMPORTANT/ Please note:
Due to the latest Covid19 pandemic related updates,
One cannot join this class if is experiencing Covid19 symptoms prior to the start of attendance or must be in self-isolation considering underlying health conditions.
Mask wearing advisable and 2 meters distance keeping is requiered at all times.
Thank you for your understanding.
==========================
Please arrive 5-10 min earlier and wait for the teacher outside the appointed venue.
You must wear loose clothing (bring wind/waterproof gear if outdoors), flat and flexible sole qigong/dancing shoes / trainers or warm socks (if practice indoors takes place indoors).
Avoid heavy jewelry, if possible.
Bring your water bottle.
Please, ensure you are not hungry or with a full stomach and are well hydrated.
Parking available near and around the Park area.
Bike rack also on site near caffe.
______________________-
Check website below for details/updates.
Gift vouchers available .
Details/more classes/ opportunities below. Please note recent changes apply and updates to follow soon. Thank you.
https://gallery4allarts.com/courses.htm
3637 Views - 16/09/2020 Last update
hope street 24
sefton park liverpool l17, liverpool, england, gb
-1202242289
---
Are you an event organizer?
Create events for free. They will be immediately recommended to interested users.
Create event
Nearby hotels and apartments
sefton park liverpool l17, liverpool, england, gb
---
---
---
hope street 24
sefton park liverpool l17, liverpool, england, gb
-1202242289
Event from
eventbrite.com
---
---
Are you an event organizer?
Create events for free. They will be immediately recommended to interested users.
Create event