How to be an Effective Doctoral Supervisor Workshop 3: Supervising the Research Process
Wednesday 14 March 2018 9:30 AM Wednesday 14 March 2018 12:30 PM
Save
Saved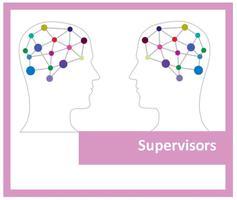 Last update 15/03/2018
2049
How to be an Effective Doctoral Supervisor Workshop 3: Supervising the Research Process
Date: Wednesday, 14 March 2018
Time: 09.30 - 12.30
Location: A526C, Govan Mbeki Building
Tutor: Dr Tracey Stead
Description:
PhDs and Professional Doctorates are projects, and should be planned as such – this can help to give structure and security to the student as well as an easy means for the supervisor and institution to ensure that progress is being made. 
A project management approach will help both supervisor and student to manage risks, and create a plan of action, schedule milestones and engage effectively with stakeholders.
By the end of the workshop you will:
Be able to help and encourage your student to plan their project

Understand how your students may differ in their approach to project management

Have a plan for your approach to supervising the different phases of the research project
Please note:
Starting from the basis of assuming that supervisors are doing a good job already, this course does not focus on the basics of supervision; rather it concentrates on activities which will increase the effectiveness of the supervision process for postgraduate researchers.
New supervisors must attend all of these workshops at some point this academic year, if they haven't already completed them, in order to be able to register as a supervisor for a PhD. New supervisors are defined as those who have not yet supervised a PhD to completion. 
Nearby hotels and apartments
A526C
Govan Mbeki Building, Glasgow, United Kingdom
Govan Mbeki Building, Glasgow, United Kingdom