The Death Show
Sunday 25 February 2018 7:30 PM Sunday 25 February 2018 9:00 PM
Save
Saved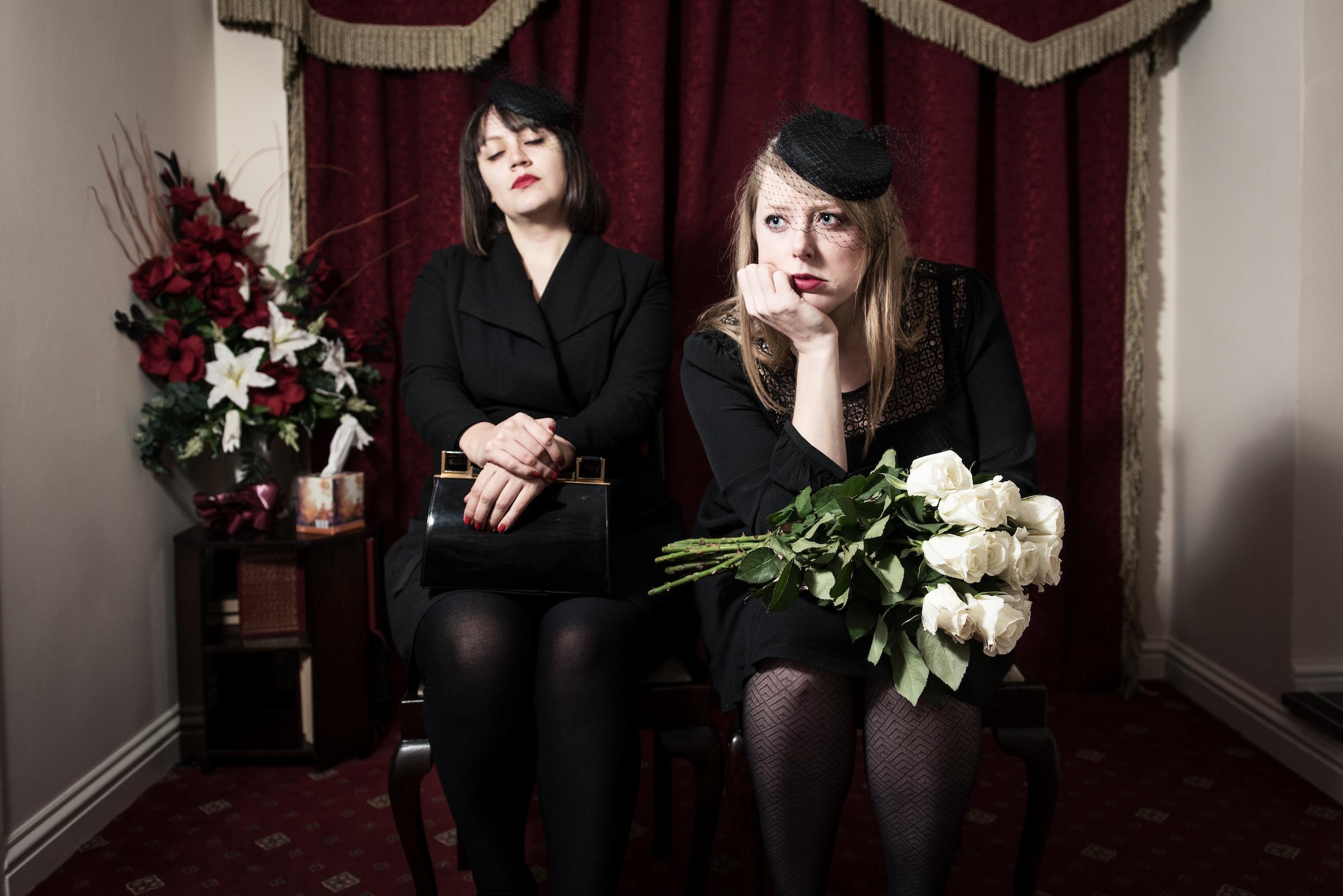 Last update 26/02/2018
3254
Death. A bit grim, isn't it? Morbid, macabre and even unmentionable, but does it have to be that way?
Drawn together by their shared fear of death, "thanatophobes" Lucy Nicholls and Antonia Beck invite you to embark on a journey of discovery, contemplation and courage. Take time to celebrate your own mortality, laugh, cry, stick two fingers up at the grim reaper and discover why talking about death is ultimately life affirming.
 The Death Show is the result of a fascinating research project carried out by the artists, that included training as celebrants, an artists' residency at an undertaker's and spending time with hospice patients.
Created and performed by Antonia Beck and Lucy Nicholls
Directed by Bernadette Russell
Produced by Sarah-Jane Watkinson, Outer Circle Arts
"Brave, tenacious, funny and deeply thought provoking." Claire Birch, Assistant Producer, RSC
Nearby hotels and apartments
Arnos Vale Cemetery
Bath Road, Bristol, England, United Kingdom
Bath Road, Bristol, England, United Kingdom