Crowdfunded: How to Choose the Right Platform & Design a Great Campaign
Wednesday 3 July 2019 5:30 PM Wednesday 3 July 2019 8:00 PM
Save
Saved
Last update 04/07/2019
192
Since the first time the word crowdfunding was used in 2006 by Michel Sullivan many new platforms have risen. Equity crowdfunding alone has grown by almost 300% in the past 2 years only in the UK. Platforms dedicated to non-profits, local and community causes have raised millions of pounds.
However, sidestepping banks or more traditional methods of investing doesn't mean that you can cut corners on the preparations. How can you ensure you bid to the right platform and create a campaign that is not only appealing for the would-be backers or investors but explains your project clearly and generates media interest too?
Join GetSet for Growth for an evening of learning about the wide range of crowdfunding platforms raising money in the UK.
Speaker:
Orsi Toth, Marketing Advisor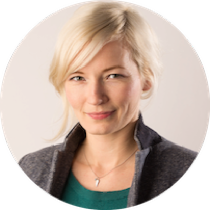 Orsi is a marketing and business strategist with a decade of experience in brand building, online communication, workshop facilitation and product development. Most recently author of the book The Lowest Hanging Fruit, a guide to target audience persona building.
Over the last decade, she has transitioned from classic advertising, coordinating ATL projects and creative teams, to digital communication, product development and user experience, working with brands like Johnson & Johnson, Nissan, Peugeot and Reckitt Benckiser.
In 2012, she co-founded travel tech startup Drungli, the adventure generator for spontaneous people. As the CEO and Product Manager, she was instrumental in the growth of the site from zero to 50k unique visitors per month, mostly through social media, PR and consistent, vivid branding.
Please be advised that while the workshop is free of charge, we will ask you to fill in a registration form and session feedback form. GetSet for Growth is a fully funded program set up to support East London entrepreneurs and these bits of paperwork enable us to track our progress, measure our impact and continue providing you free services. Please follow this link to do it in advance, saving hassle at the workshop itself: https://www.getsetforgrowth.com/london/register/
Registered participants based in Hackney, Newham, Tower Hamlets, Waltham Forest, Lewisham, Southwark and Lambeth are also eligible for free of charge ongoing one to one marketing or financial support with our advisers.
Accessibility
If you would require special assistance in the event of an emergency for any reason, please let us know so we can make any necessary arrangements by calling us on 0800 121 4458 or emailing london@getsetforgrowth.com.
culture
art
business
workshop
Start Up
Travel
Nearby hotels and apartments

London Metropolitan University Accelerator
Event from
eventbrite.com