CROATIA. A Week in Makarska, 3* Half Board with Waterfall and Islands Boat Trip
Image from meetup.com
From Wed 15 September 2021 to Wed 22 September 2021
From Wednesday 15 September 2021 to Wednesday 22 September 2021
Join Travel Buddies for our first trip in a long time as we head to Makarska on Croatia s Dalmatian Coast. This incredible itinerary has been tailor made for the group and encompasses a super range of activities, swimming in waterfalls, an Island Boat trip with fish picnic and exploring the ancient history of Split.
We will be staying at the Dalmacija Sunny Hotel in Makarska, known for it s Riviera beaches and seafront promenade. There is an outdoor pool and a spa centre with a Turkish bath, a beauty centre and a gym.
It is located next to a pebbly beach and only steps away from the seaside promenade.
Boasting amazing sea views, it offers air-conditioned rooms with a balcony. Amenities in all rooms include a TV and free WiFi access, a bathtub or a shower and a hairdryer and free toiletries. We will be sharing twin rooms. ( room to yourself with a queen size bed is available for a supplement of £330 for the week).
Each morning, we will enjoy our breakfast on a terrace offering sea views. There is a buffet restaurant for dinner offering International cuisine and a selection of hot and cold beverages can be enjoyed at the lobby bar.
The pool is surrounded by a large sun terrace where guests can relax on sun loungers. A pool bar serving refreshing drinks is also available.
Day 1 Wednesday 15th September.
We will all meet at the airport at the Jet 2 check in desks at 05.30. We will go through security together and board our flight to Split. Upon arrival in Split we will take a private transfer to our hotel. (transfer time approx 1h 20m)
After checking in we have the afternoon to relax and meet the other members of the group.
Day 2 Thursday 16th September.
After an early breakfast we are off on a day trip exploring Krka National Park and Waterfalls, were we can follow winding walking trails through dense forest and swim in the calm lagoons. We will also visit the UNESCO listed city of Trogir and have time to explore. Hotel transfers are included. There will be an opportunity to buy lunch (lunch is not included) We will be dropped back at the hotel late afternoon/early evening and have dinner.
Day 3 Friday 17th September.
Today is a free day. If you haven t travelled with the group before then a free day is just that. There are no plans on the itinerary so everyone spends the day as they wish. Perhaps you might want to relax by the pool with a book, some members will form smaller groups and head off to visit places of interest, whatever you end up doing, it wont be on your own, unless you want it to be :)
There will be a list of suggestion of places to visit and things to do.
Day 4 Saturday 18th September
Today those of the group that would like to will visit Split on the bus. Split, the second largest city in Croatia, is a mix of modern life and ancient history. With ruins dating back to the Roman Empire. We will enjoy a delicious lunch in the old town. ( Bus fare and lunch not included)
Day 5 Sunday 19th September
Free day.
There will be the option today to enjoy a half day group kayaking tour in Markarska, Learn about the local area and enjoy the stunning views. Snorkelling equipment is also available if you fancy, the cost is around £30 each.
Day 6 Monday 20th September
A breath taking island boat trip on "Voga" with visits to Brac and Hvar, Islands of exceptionally beauty. Visit numerous bays and the incredible beach "Zlatney Rat". With the opportunity to bathe in the crystal clear turquoise waters and a grilled fish lunch with wine it means that this is a day out that simply cannot be missed!
There will be a 20 minute walk each way from our hotel to the embarkation point.
Day 7 Tuesday 21st September
Free Day
Day 8 Wednesday 22nd September
After breakfast and check out we will take our private transfer back to Split airport for the flight home.
What s Included
* Travel Buddies host
* 7 nights in the 3* Dalmacija Sunny Hotel in a twin room on a half board basis. (breakfast and dinner included)
* Airport transfers in Croatia
* Full day Islands trip with fish picnic lunch (not exclusive to the group)
* Full Day waterfalls and forest trip with hotel transfers. ( lunch not included)(not exclusive to the group)
What s not Included
* International Flights.
The below flights are the suggested flights. You are more than welcome to book different flights from wherever is most convenient for you in the UK. If you wish to join the group from a different flight you will need to arrange a transfer to the hotel.
You need to book your own flights. Below is the flight that Di will be taking.
Suggested flights are with Jet2 and are as follows. They are currently (as of 4th August) £106 return from Birmingham for the flight only. You will also need to add your luggage. The flights will most likely rise in price the closer it gets to the date of departure so it is best to book as soon as you have RSVP d yes.
Outbound (Direct)
[masked] Depart Birmingham 08.00 Arrive Split 11.45 Flight Number LS1261, Flight Duration 2h 45m.
Inbound (Direct)
[masked] Depart Split 12.35 Arrive Birmingham 14.25 Flight Number LS1262, Flight Duration 2h 50m.
* Any other activities than those listed above.
* Entrance fees, public transport and tips.
COST
The price of the above tour is £695.All payments need to be made into the Protected Trust Services account held with HSBC:
FULL PAYMENT NEEDS TO BE MADE AS THE DEPARTURE DATE IS SO CLOSE. If we haven't received your payment within 3 days of RSVP, your RSVP will be changed to "not going" and your space will be released.
Protected Trust Services Limited
Account number:[masked]
Sort Code:[masked]
Reference:[masked]. Your First and Last Name. PLEASE READ. IF YOU HAVE BOOKED A TRIP WITH THE GROUP BEFORE PLEASE ENSURE THAT YOU USE THE CORRECT REFERENCE NUMBER. [masked]) EACH TRIP HAS A SEPERATE PAYMENT REFERENCE AND IF THE CORRECT ONE IS NOT USED IT CAN CAUSE A FAIR BIT OF EXTRA ADMIN FINDING THE LOCATION OF THE PAYMENT SO IT WOULD REALLY BE APPRECIATED. THANKYOU.
To learn more on how we protect your money, please visit [www.protectedtrustservices.com/travel/consumer-protection/
SOME NOTES FOR THE TRIP
By RSVP ing to this trip you are stating that you have read the "Travelling with the group during Covid 19 restrictions" page and understand the requirements. Please see below link.
https://www.meetup.com/TravelBuddiesUK/pages/32133956/Travelling_with_us_during_COVID_19_restrictions/
Our "Terms and conditions" can be found here
https://www.meetup.com/TravelBuddiesUK/pages/29306779/Travel_Buddies_Terms_And_Conditions/
Please answer all of the questions you get asked when you RSVP.
What is your full name? what is your contact number? What is your email address? Do you know the travel buddy you wish to share a room with? Do you wish to have a room to yourself for the duration of the trip for a supplement of £330?
The itinerary is subject to change, we cannot control the weather and so will adapt the itinerary to suit but we absolutely endeavour to deliver everything on the itinerary. In the instance that an alternative accommodation may need to be used it will be of equal or higher standard.
You will need to have a minimum of 6 months validity left on your passport from the return date to the UK in order to be able to travel.
It certainly has been a long time coming and we really hope that Travel Buddies maiden international trip prior to the pandemic is an absolutely superb one! Hope to be seeing you at the airport. :)
xxxxxxxxxxxxxxxxxxxxxxxxxxxxxxxxxxxxxxxxxxxxxxxxxxxxxxxxxxxxxxxxxxxxxxxxxxxxxxxxxxxxxxxxxxxxxxxxxxxxxxxxxxxxxxxxxxxxxxxxxxxxxxxxxxxxxxxxxxxxxxxxxxxxxxxxxxxxxxxxxxxxxxxxxxxxxxxxxxxxxxxxxxxxxxxxxxxxxxxxxxxxxxxxxxxxxxxxxxxxxxxxxxxxxxxxxxxxxxxxxxxxxxxxxxxxxxxxxxxxxxxxxxxxxxxxxxxxxxxxxxxxxxxxxxxxxxxxxxxxxxxxxxxxxxxxxxxxxxxxxxxxxxxxxxxxxxxxxxxxxxxxxxxxxxxxxxxxxxxxxxxxxxxxxxxxxxxxxxxxxxxxxxxxxxxxxxxxxxxxxxxxxxxxxxxxxxxxxxxxxxxxxxxxxxxxxxxxxxxxxxxxxxxxxxxxxxxxxxxxxxxxxxxxxxxxxxxxxxxxxxxxxxxxxxxxxxxxxxxxxxxxxxxxxxxxxxxxxxxxxxxxxxxxxxxxxxxxxxxxxxxxxxxxxxxxxxxxxxxxxxxxxxxxxxxxxxxxxxxxxxxxxxxxxxxxxxxxxxxxxxxxxxxxxxxxxxxxxxxxxxxxxxxxxxxxxxxxxxxxxxxxxxxxxxxxxxxxxxxxxxxxxxxxxxxxxxxxxxxxxxxxxxxxxxxxxxxxxxxxxxxxxxxxxxxxxxxxxxxxxxxxxxxxxxxxxxxxxxxxxxxxxxxxxxxxxxxxxxxxxxxxxxxxxxxxxxxxxxxxxxxxxxxxxxxxxxxxxxxxxxxxxxxxxxxxxxxxxxxxxxxxxxxxxxxxxxxxxxxxxxxxxxxxxxxxxxxxxxxxxxxxxxxxxxxxxxxxxxxxxxxxxxxxxxxxxxxxxxxxxxxxxxxxxxxxxxxxxxxxxxxxxxxxxxxxxxxxxxxxxxxxxxxxxxxxxxxxxxxxxxxxxxxxxxxxxxxxxxxxxxxxxxxxxxxxxxxxxxxxxxxxxxxxxxxxxxxxxxxxxxxxxxxxxxxxxxxxxxxxxxxxxxxxxxxxxxxxxxxxxxxxxxxxxxxxxxxxxxxxxxxxxxxxxxxxxxxxxxxxxxxxxxxxxxxxxxxxxxxxxxxxxxxxxxxxxxxxxxxxxxxxxxxxxxxxxxxxxxxxxxxxxxxxxxxxxxxxxxxxxxxxxxxxxxxxxxxxxxxxxxxxxxxxxxxxxxxxxxxxxxxxxxxxxxxxxxxxxxxxxxxxxxxxxxxxxxxxxxxxxxxxxxxxxxxxxxxxxxxxxxxxxxxxxxxxxxxxxxxxxxxxxxxxxxxxxxxxxxxxxxxxxxxxxxxxxxxxxxxxxxxxxxxxxxxxxxxxxxxxxxxxxxxxxxxxxxxxxxxxxxxxxxxxxxxxxxxxxxxxxxxxxxxxxxxxxxxxxxxxxxxxxxxxxxxxxxxxxxxxxxxxxxxxxxxxxxxxxxxxxxxxxxxxxxxx
985 Views - 10/09/2021 Last update

Birmingham Airport
Birmingham, GB
---
Are you an event organizer?
Create events for free. They will be immediately recommended to interested users.
Create event
Nearby hotels and apartments
Birmingham, GB
---
---
Birmingham Airport
Birmingham, GB
Event from
meetup.com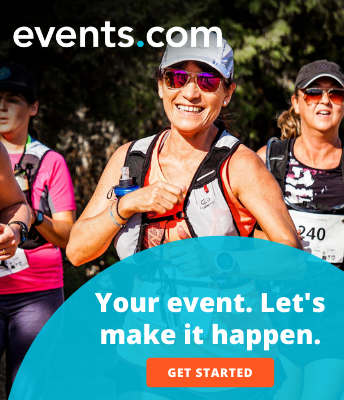 ---
---
Are you an event organizer?
Create events for free. They will be immediately recommended to interested users.
Create event
Solihull

›