THE COURAGE TO SPEAK IN PUBLIC -THE AUDITION WORKSHOP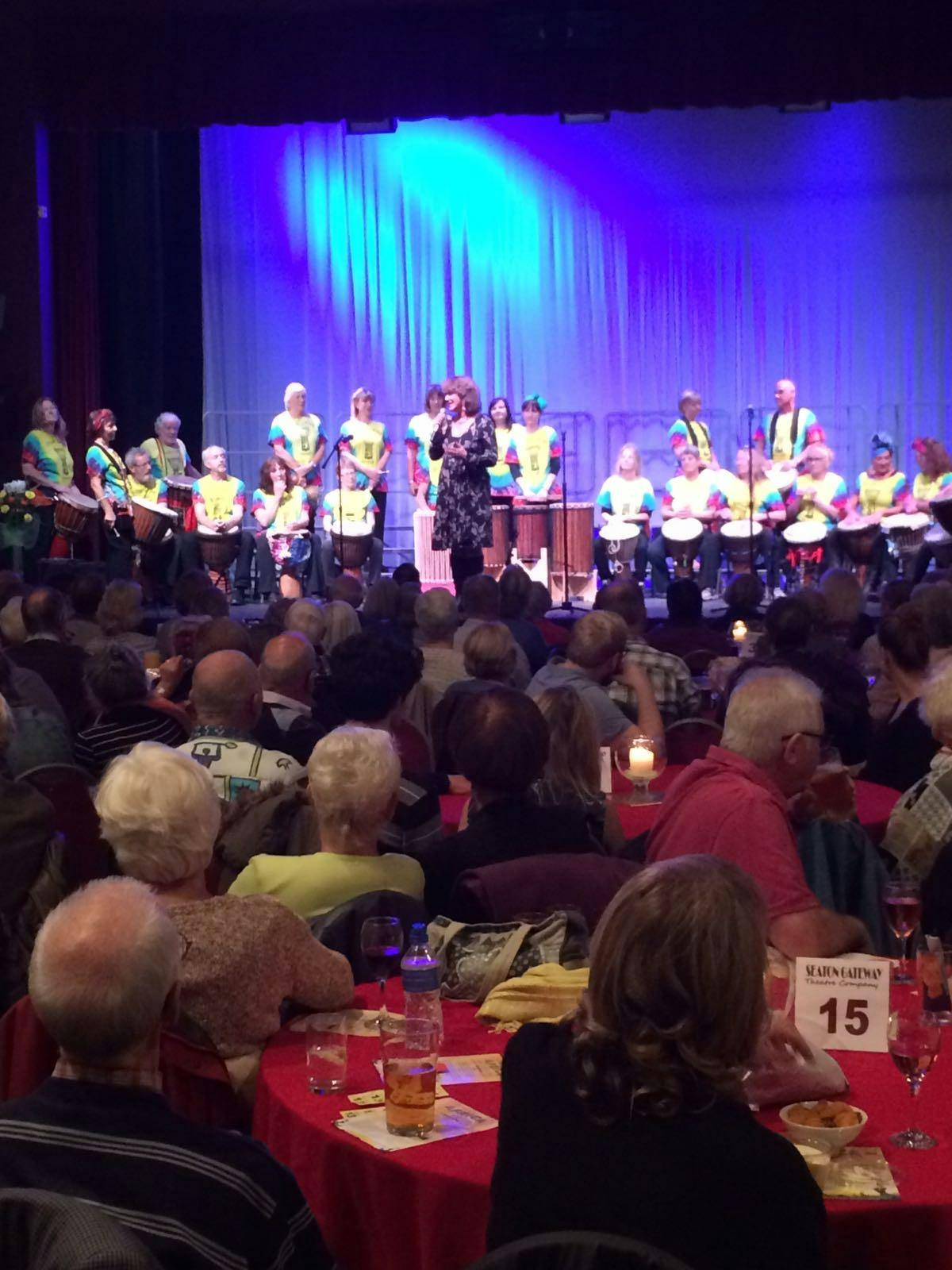 Image from eventbrite.co.uk
---
THE COURAGE TO SPEAK IN PUBLIC - THE AUDITION WORKSHOP
THE MOST COMPETATIVELY PRICED PUBLIC SPEAKING OPPORTUNITY IN TOWN!
Your chance to have a go and get on the first rung of the SPEAKING IN PUBLIC ladder and boost your confidence. This approach is good fun, professional, gentle and challenging.

My name is Lorrayn de Peyer and I am an Empowerment Coach and Counsellor who Imbues People with the COURAGE & CONFIDENCE to Be, Do and Have ANYTHING that is Within their Ability to Create.
Specifically, I Empower, Teach and Support Business and Thought Leaders Worldwide Ready to Make the Change to Lead, Inspire & Empower others by Speaking their Message on Stage.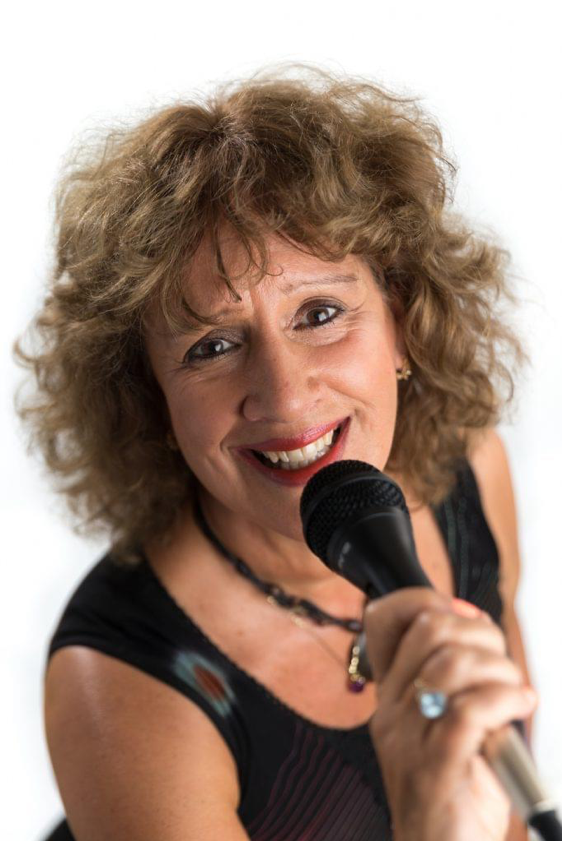 About the Workshop
This is a user-friendly place for you to come and try out your talk and we have multiple dates and events FOR YOU to choose from. We are constantly adding new dates and SPEAKING activities all the time so please stay in touch with us by sharing your contact details HERE so we can put you on our data base.
Our Open Forum Audition Workshop gives you a chance to test yourself in front of a LIVE supportive audience without having to make a big financial commitment and without being very high risk emotionally. On contrary this is a safe, fun comfortable and non-competitive place for you to try out your message in an environment of trust and friendship.
Why Should You Come?
By attending The Audition Workshop and Open Forum Event you will:
Get an opportunity to practise your public speaking in front a of a LIVE and a supportive audience.

Be able to net-work and thus increase your sales potential on the day of the event in front of the audience.

Receive marketing support and ideas.

Receive free professional photos of yourself in front of the audience to use as you wish and a professionally edited video of your talk.

Take advantage of an ideal way to show your speaking skills and potentially get booked for future professional speaking opportunities.

Get the opportunity to be invited to speak at future COURAGE ENTERPRSES events – there are a number of future events planned and I am wanting to invite people who are strong speakers to come and speak at them.

Receive more opportunities to Speak in Public for people who are good speakers and in tune with our ethos at the multiple other future COURAGE events we are creating all the time.
IDEAL FOR PEOPLE JUST STARTING OUT AS SPEAKERS, NERVOUS SPEAKERS AND PEOPLE WANTING TO EXPRESS THEIR INNERMOST PASSION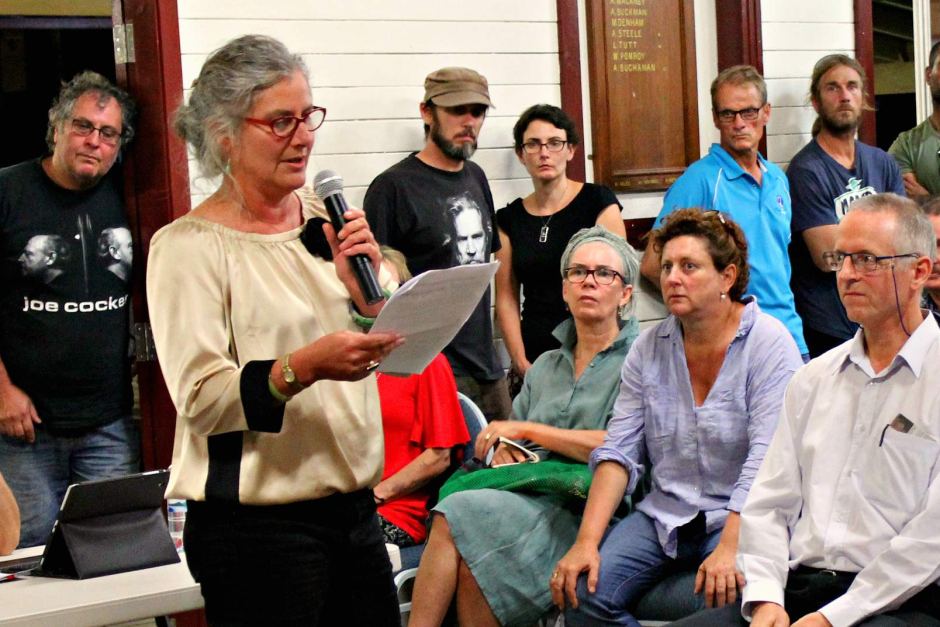 What Happens at the Audition Workshop?
Each person is asked to deliver a 5-7-minute talk on a topic of their choice.

Each Speaker receives constructive feedback on their delivery.

Each Speaker is given tips and suggestions on how to improve their talk.

Each Speaker is offered an individual program tailored to their ability and promoted to the next level of either attending one of our courses or SPEAKING AT THE OPEN FORUM.
I have supported literally thousands of people and run hundreds of Open Forum Events. Whether you have spoken in public before and just have a specific product you are wanting to market, or whether you have never spoken in public before and have been asked to speak at a specific personal or professional event for the first time – I know this can help you.
Gaining confidence by doing rather than talking about it. Learning to express the depths of your passion and speak from a soul level.
You will learn how to:
· shape your message
· craft your content
· tell your story

· use emotion
· take care of your voice
· stand and use your hands
· breath
· stay on point
· develop solid self-confidence
· get over your fear
· deliver your message with power and authenticity
Learn the conscious realization of your magnificence, worth and value; how to establish and maintain new self-confidence patterns, that replaces forever the old subconscious beliefs of lack, unworthiness, low self-esteem, lack of self-confidence patterns leading to under achieving and often underearning that have held you back.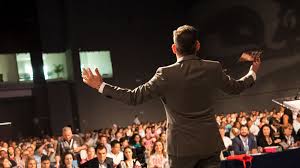 About this Workshop

THE AUDITION WORKSHOP OPEN FORUM EVENT is an inspiring, nurturing event that can also provide a way for your business to grow organically gaining new clients, sales leads, and expanding your brand. These events are about self-development and overcoming your fears to achieve your goals in fulfilling your potential to BE, DO AND HAVE, ANYTHING you want in life
We are all about having the COURAGE to listen and follow the messages of your heart; honouring that quiet silent voice in you that says "Yes, this is for me!" WITHOUT QUESTION.
And, we are particularly adept at helping even the most scared or tongue-tied person to express their message. You will find yourself in a small group; and you will be with people many of whom perhaps like you, have not spoken in public before or for a long time or who are nervous at the idea of public speaking.

About Our Program
THE COURAGE TO SPEAK IN PUBLIC is for everyone who wants to receive a specialized and refined method to express their message through Speaking. Our courses offer an excellent opportunity for developing your self-confidence; finding your true voice and opening up to more power and authenticity.
This is a gentle holistic approach that combines cutting edge techniques and training taken from the Traditional Performing Arts, The Healing Arts, Success Psychology and Modern Applied Psychology Techniques to help you overcome your fear and blocks about speaking and presenting in public. It has a track record of producing outstanding results no matter where you are on the spectrum of fear or post-traumatic stress about performing in public or how experienced you are as a speaker. Even very experienced speakers can benefit from the techniques we teach as even they are sometimes still riddled with fear about in appearing public.

Our unique workshops and courses help you to develop confidence and expand the range, power and authenticity of your delivery. Your voice, presence and message improve; you will develop integrity between speech and the intention you want to achieve, you will learn how to express the depths of your passion and speaking from a soul level. We offer a variety of courses and workshops for everybody from Beginner and Advanced Speakers and cover all subject matters and styles of speaking.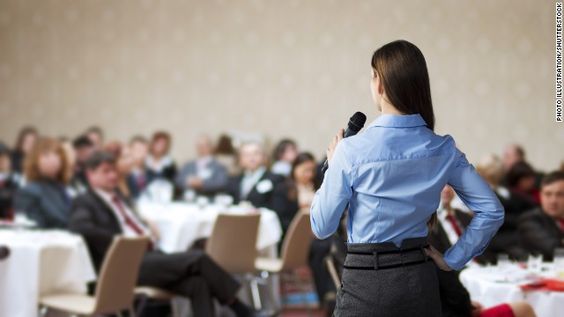 Here is what to do
STEP 1 – attend one of our FREE introductory events to meet us and get a feel for which level of our program is right for you.
Book Your Place on our FREE Introductory Event in London Here
STEP 2 – attend one of our AUDITION WORKSHOPS in preparation for speaking at one of our events.
Book Your Place to Attend our Audition Workshop Here
STEP 3 – visit one of our OPEN FORUM EVENTS either as a Speaker or as a Guest
Book Your Place to Attend one of our OPEN FORUM EVENTS as a Guest Here
STEP 4 – attend one of our Speaker Training Courses
Book Your Place to Attend one of our Speaker Training Courses Here
STEP 5 – attend our Bespoke Executive 1-2-1 Speakers Training Program
Email our office Here to arrange for Executive 1-2-1 Training

Testimonials
Please watch these videos and read these personal and press testimonials from people who have attended our events and received our training…………

Lisa Laver – Public Speaking and Presenting Testimonial
Isa Levy – Author, Actress and Speaker – Public Speaking Testimonial
Jeevan Singh- Public Speaking Testimonial
Sophie Eli – Public Speaking Testimonial
Ngozi Ezenwa – Public Speaking Testimonial
Will Reed – Public Speaking Testimonial

As reviewed:
"Tingling from head to foot" The Evening Standard
"Lorrayn left me walking on cloud nine" Daily Express reporter
"Hundreds of people move through their insecurities and emotional blocks" Time Out
A place of authenticity and truth" Psychologies Magazine
"A healer… with practically nuclear energy" The Boston Herald, USA


Limited seats available so book now!
Your Facilitator
Lorrayn de Peyer is a Professional Speaker, Internationally Acclaimed Empowerment Coach and Performance Artist. She has 35 years of experience encompassing many facets of running Award-Winning businesses; is a Serial Entrepreneur including building her own successful COURAGE brand; as a teacher; as an Empowerment Coach and as a Professional Singer in the music industry; Lorrayn communicates the formula for creating Success, Wealth, Health, Love, Happiness and BALANCE on all levels. She is the Director and Founder of COURAGE ENTERPRISES
Privacy: Please note that in alignment with the latest GDPR compliancy laws in the UK we wish to notify you that by registering for this workshop you are giving Lorrayn de Peyer and her team permission to contact you by email regarding details about this workshop, news and events put on by COURAGE ENTERPRISES. You have the option to unsubscribe at any time and your email address will under no circumstances be shared with any third party. We thank you for your consideration and support of our wish to uphold and guard your privacy at all times.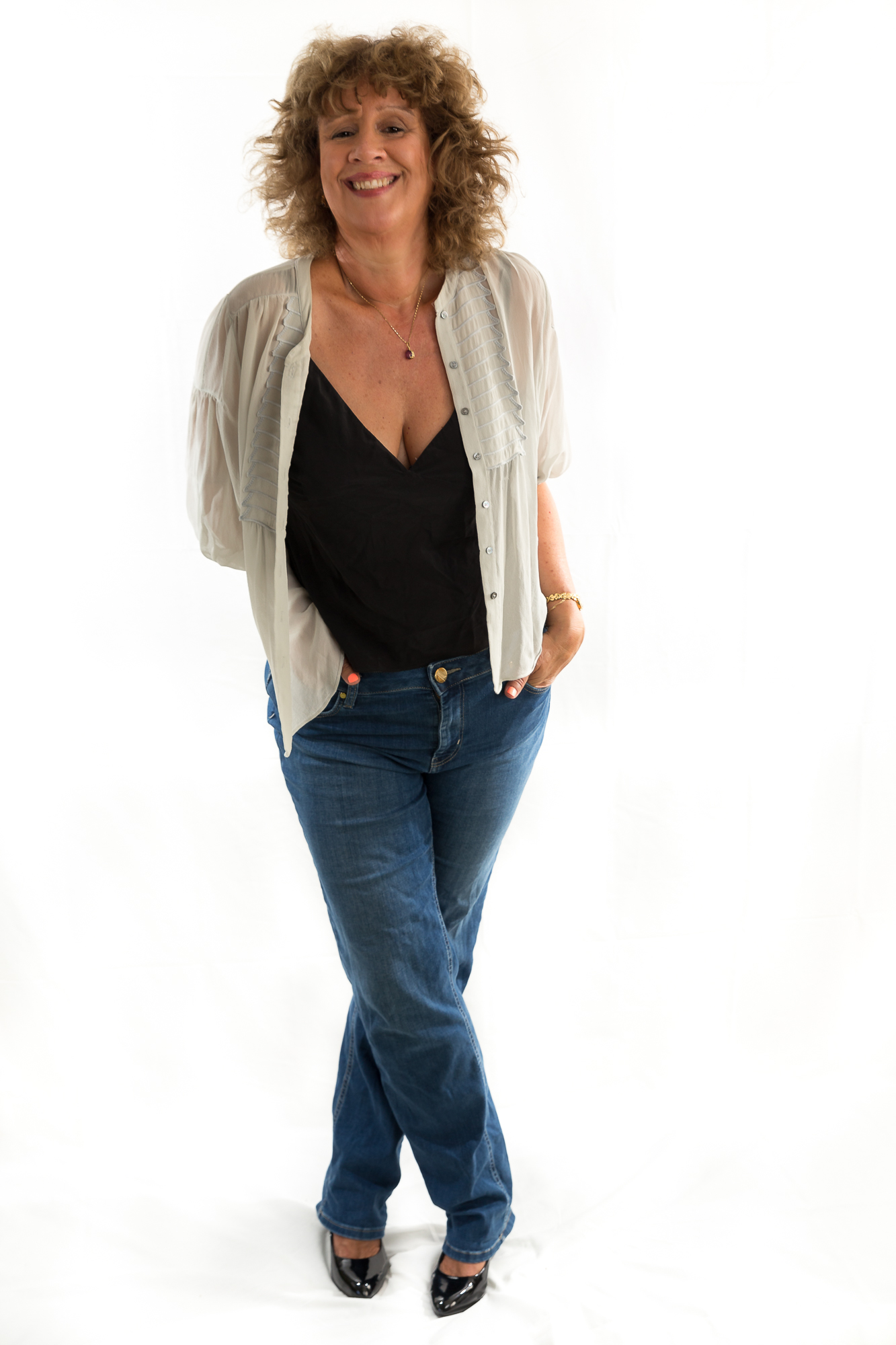 FAQs
Who is this event aimed at?
For everyone who wants to express their message through Speaking; Professionals, Consultants, Business Owners, Artists, Coaches, Entrepreneurs, Authors, Personal Trainers; people wanting more from life and MORE FUN doing it!

What will I get out of this event?
This is a powerful and interactive workshop aimed to give you practical information and the experience of Speaking.

Who is the organizer of the event?
Lorrayn de Peyer of COURAGE Enterprises
Who to contact with any questions?
Please email welcome@lorrayndepeyer.com
· What is the refund policy?
7 days: Attendees can receive refunds up to 7 days before your event start date.
Is it OK if the name on the registration/ticket doesn't match the person attending Is that okay?
Yes, but please let us know the correct name of the attendee prior to the event.
What can/can't I bring into the event?
The event has a behind closed doors policy, so you may not bring recording devices. Those caught recording will be removed from the event and no refund offered.
Can you give In-House Training upon request for my team / business?
Yes, we have a wide range of team building and coaching sessions available. Please email welcome@lorrayndepeyer.com for details

Do you give 1-2-1 Coaching Sessions?
Yes. Please contact our office via email welcome@lorrayndepeyer.com or by mobile at 07779946444.
32522 Views - 13/11/2019 Last update
The Music Studios
29 Marylebone Lane, London, W1U 2NQ, England, United Kingdom
---
Are you an event organizer?
Create events for free. They will be immediately recommended to interested users.
Create event
Nearby hotels and apartments
29 Marylebone Lane, London, W1U 2NQ, England, United Kingdom
---
---
The Music Studios
29 Marylebone Lane, London, W1U 2NQ, England, United Kingdom
Event from
eventbrite.co.uk
---
---
Are you an event organizer?
Create events for free. They will be immediately recommended to interested users.
Create event
London

›