Chosen Women's Conference by Mission24
Friday 22 March 2019 7:30 PM Saturday 23 March 2019 5:30 PM
Save
Saved
Last update 24/03/2019
1216
So many women in our world today are confused concerning their identity, struggle with their worth and are uncertain about their calling.
We invite you to realise your identity, recognise your value, and receive your purpose in Jesus Christ as we encounter the life transforming love and power of God in this dynamic women's conference.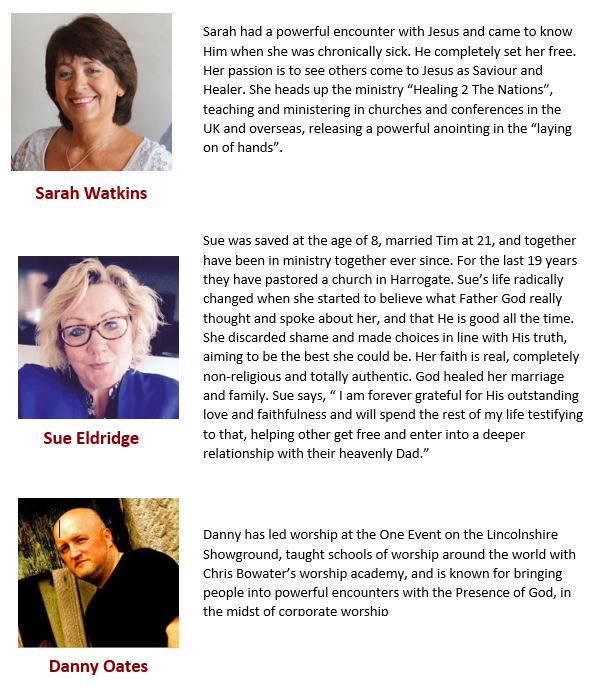 ---
Conference Schedule
Friday 22nd March 2019
6:30 pm - Registration opens
7:30 pm - Session 1
9:30 pm - End
Saturday 23rd March 2019
9:00 am - Registration opens (Saturday attendees only need register)
9:30 am - Session 2
11:00 am - Coffee Break
11:30 am - Session 3
1:00 pm - Lunch
2:00 pm - Session 4
3:30 pm - Coffee Break
4:00 pm - Session 5
5:30 pm - End
---
Lunch Breaks
Lunch is not included within the ticket price, however there are many food outlets close by to suit all tastes. The Conference venue will be locked throughout the lunch break, however guests are free to partake of their own food in the tea and coffee area.
---
Child Care
Regrettably, child care is not available during the Conference, therefore please ensure if bringing children, that they are with you at all times throughout the event.
---
Offerings
Two offerings will be taken at the event. One for our guest speakers and worship team, another for the work of Mission24. Giftings can also be made via card through the books/music desk and will be routed directly to your offering of choice.
---
Accommodation
There are many hotels and B&B's within the town of Grantham to suit all budgets, many of which are in walking distance to the Conference venue. Unfortunately Mission24 do not offer a hotel booking service, and would therefore request that you liaise directly with your hotel of choice. Should you require recommendations, please contact us on info@mission24.co.uk
---
Travel Links and Parking
Train - The venue is an easy 5 minute walk from the station, which enjoys direct links with London Kings Cross and Edinburgh.
Car - The venue is centrally located within Grantham, with easy access links to the A1. Although there is no onsite parking, there are several nearby public carparks open to you, the closest being Welham St.
Welham Street – NG31 6QU – Cost £4 for the day.
Wharf Road – NG31 6BG – Cost £8 for the day
Guildhall Street – NG31 6NJ – Cost £4 for the day
'Phone and Pay' is used at all carparks within Grantham. You can register your vehicle with them in advance should you wish on 01476 856836.
---
Late Purchases
Tickets can be purchased on the door at the following price; however we would encourage you to book in advance to avoid disappointment.
Friday only - £5.00
Saturday only - £20.00
Full Conference - £25.00
---
Questions?
Should you have any further questions, please do not hesitate to contact us on info@mission24.co.uk, or call us on 01778 487267
Thankyou and we look forward to seeing you!
The Mission24 Team
Mission24 is an outreach of Valley Life Trust Limited, Registration No 5648030, Registered Charity No 1113359
Nearby hotels and apartments
The Life Centre
5 London Road, Grantham, Lincolnshire, United Kingdom
5 London Road, Grantham, Lincolnshire, United Kingdom
Event from
eventbrite.co.uk