D&D in a Castle - Round 1
Image from eventbrite.ca
From Mon 24 June 2019 to Fri 28 June 2019
From Monday 24 June 2019 to Friday 28 June 2019
---
Four days of role-playing with world-class Dungeon Masters, in a magnificent, historic English castle.
A vacation like none you have ever experienced. An exclusive retreat into one of the only moated castles in Britain, this event offers luxury, relaxation, gourmet food, and, of course, role-playing. Full schedule set out below.
How much does it cost?
Registration is $2650 per person, plus accommodation which ranges in price from $750 for a bed in a shared tent to $2800 for exclusive use of a feature castle suite with several options in between. Included in this is
Four nights accommodation

All meals

A three day campaign with your world class DM

Additional one shot games to ensure you never have to stop playing

Ground transportation to the castle

All taxes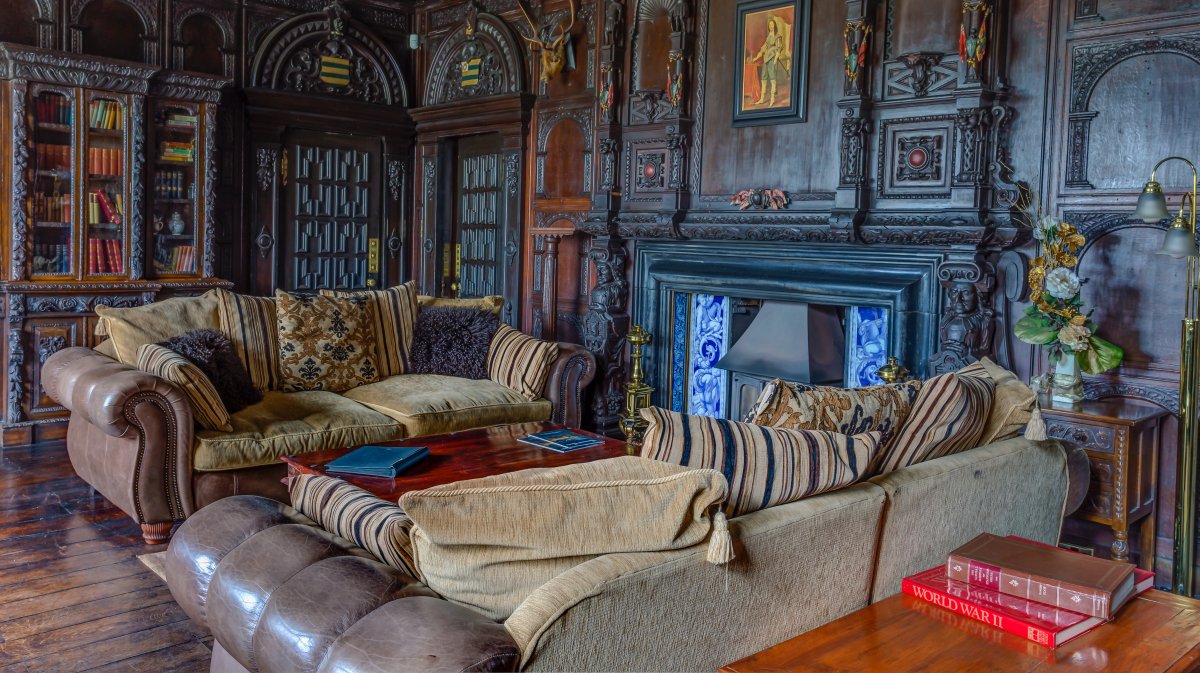 Caverswall Castle
Dating back to the 1600s, and built on the site of a medieval fortress, with moat and turrets intact, Caverswall Castle retains many of its original features, and all of its magnificent ambience.
The DMs
On checkout, you will get to choose your DM from the three founding members of Nerdarchy:
Dave Friant
Ted Adams
Doug Vehovec
When not playing your 3-day campaign with your regular DM, you'll get to try one-offs and other RPG experience with guest GMs hand-picked by Nerdarchy to represent the best of the RPG world:
Vee Mus'e (aka the Crafting Muse)
Lysa Chen
Registration
Reserve you place at the castle with a deposit now, and we will invoice you for the balance of the registration, which will vary depending on your selections at check-out. Registration itself is $2,650 per person and includes all meals, welcome banquet, shuttle from Stoke-on-Trent, and all gaming supplies. (Note, all dietary requirements can be accommodated.) Accommodation is additional, and you can select from various options on check-out, subject to availability.
Deposits are refundable within 24 hours of registration. The balance of payment is payable 90 days before the event.
Once you register, you will be contacted to begin building your character. When you arrive at the castle, you will receive a custom player pack, with all gaming supplies. Each DM will run their campaign for 2 of the 3 gaming sessions each day, and during the remaining session, there will be one-offs and other activities to join in if you wish.
Accommodation
Select your accommodation from the options given on check-out. Prices range from a single bed in our Basic Accommodation for $950 per person, to a suite in the castle for $2,800, with many options in between. All prices are for all 4 nights and include all taxes and fees.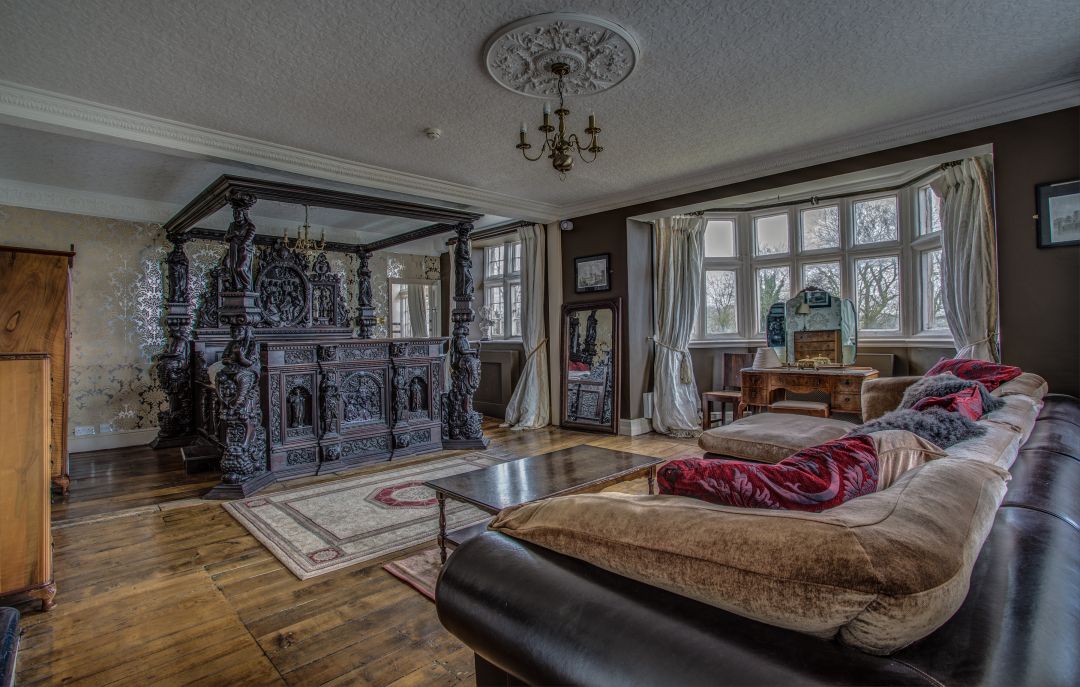 Guest rooms and suites are either in the castle, or overlooking the castle in the historic moat house and turrets on the castle grounds. Rooms are priced per room rather than per guest.
Schedule
Here is a rough outline of the schedule, which is subject to change prior to the event:
Monday
3:00 You meet at a Tavern... (Shuttle from Manchester to Tavern will be available to all guests)
5:00 Travel to Castle (transportation provided)
6:30 Welcome Banquet
8:00 Group Photos
Tuesday, Wednesday, Thursday
8:00 Breakfast
9:00 Morning Session
1:00 Lunch
2:00 Afternoon Session
6:00 Dinner
8:00 Evening Session
Friday
8:00 Breakfast
9:00 Extra Castle Day programming begins
11:00 Check-Out for those not continuing at the castle
FAQs
What is included in the cost of registration?
Registration ($2,650 + Accommodation Fee) includes twenty four hours of gaming, and all meals, taken in a castle with the DMs. Since rooms vary in size and luxury, they are booked separately. Leading up to the retreat, we will work with you to develop your character and prepare for the game. When you arrive, you will receive a character kit, including swag from our sponsors. There are no hidden fees and no additional costs. Transportation from Stoke on Trent to Caverswall Castle will be made available to all guests.
I have allergies/sensitivities or other dietary restrictions. Will there be anything for me to eat?
We can accommodate any and all dietary needs as long as we know about them in advance. Just let us know about them when you register. Options may be limted if we don't know your needs well in advance.
Can I split the cost with friends?
You can share your room with your partner, or with a friend. You will be given an option for that upon checkout, and your invoice will reflect that. Registration itself cannot be split.
Can I stay in a nearby hotel and just come for the day to play?
No unregistered guests are permitted in the castle during the retreat.
Can I bring my kids with me?
The minimum age for attending the retreat is 14. Children over that age are welcome to attend and will be considered registrants of the event. It is possible an exception may be made for children close to 14 years of age, who are keen to participate in the gaming and who are able to conduct themselves as adults. Anyone under 18 must be accompanied by a registered, responsible adult.
I've never played DnD before. Will I still be able to enjoy this?
No problem. We will work with you before you arrive, and hold your hand throughout the retreat. The specific game will be new to everyone, and the DM will be there throughout to guide and assist you. We'll explain everything you need to know and make sure you have a great time even if you've never played before.
Who is behind this event?
Regency Encounters is an events company located in Canada. We plan epic nerd fantasy escapes such as the Pride & Prejudice Ball (www.PrideandPrejudiceBall.ca) and the Festival of Witchcraft & Wizardry (www.Wizardfest.ca), among others.
Who are the DMs?
Dungeon Masters (DMs) are the people that run the games. They are in charge of making sure everyone has fun and that the story plays out well. We will post the profiles of individual DMs on Facebook. All DMs will be very experienced with new and venerated players; will focus on story rather than rules; and will make sure everyone is having fun. We retain some of the greatest DMs in the world to run the games at this event. You will be able to select your DM, subject to space at their table, upon checkout.
What kind of game will it be?
This game will be focused on simplicity and fun for a variety of players. The main point is to play in a castle and have a good time with new people. DMs will be focusing on pace and story Rules lawyering will be adjudicated swiftly and fairly.
How long will we play each day?
There will be 3 x 4-hour sessions each day, and DMs will decide which 2 of those their table will play each day. Everyone will have the chance to play at least 24 hours of D&D over the course of the retreat. In additions, we have additional DMs and volunteers who will run one-offs and other activities during the third session while your table is not playing.
Do I have to play every session?
You are requested to attend all your table's sessions. Activities during all other sessions are optional.
How do I get to the castle?
Detailed transportation options will be sent to all guests. There will be a shuttle from a location in Stoke-on-Trent that has yet to be announced.
Will there be alcohol at this event?
Registration does not include any alcohol, but you are welcome to bring your own. There is no bar within the castle, but it is located within walking distance of a village where there is a pub.
767 Views - 29/06/2019 Last update
trade shows
courses
family
Travel
food
festivals
Caverswall Castle
Blythe Bridge Road, Caverswall, Stoke-on-Trent, United Kingdom
eventbrite.ca/e/dd...22?aff=ebopdstevensi
---
---
Are you an event organizer?
Create events for free. They will be immediately recommended to interested users.
Create event
Nearby hotels and apartments
Blythe Bridge Road, Caverswall, Stoke-on-Trent, United Kingdom
The best nearby experiences from our partners
---
---
Caverswall Castle
Blythe Bridge Road, Caverswall, Stoke-on-Trent, United Kingdom
eventbrite.ca/e/dd...22?aff=ebopdstevensi
---
---
Are you an event organizer?
Create events for free. They will be immediately recommended to interested users.
Create event