Make Your Business Work So You Don't Have To
Thursday 12 July 2018 9:00 AM Thursday 12 July 2018 12:00 PM
Save
Saved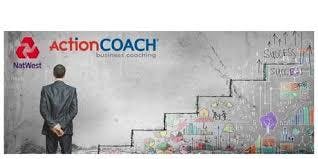 Last update 13/07/2018
549
Make Your Business Work So You Don't Have To

---
Growing a business brings challenges. How you deal with the challenges and related growing pains is the difference between success and failure.
This is a power-packed seminar where you will learn how other business owners are growing their profits.
This workshop will give you real strategies and tips you can implement in YOUR business from the moment you leave. Join hundreds of other businesses who have worked with the ActionCOACH process to grow a commercial, profitable business that can work without you!
What You'll Learn At The Seminar:
Understand the difference between working ON vs IN your business.
How to move beyond the 'glass ceiling' and grow as a leader.
How to expand your vision and grow business profits up to 61% in 365 days.
How to leverage your time to maximize efficiency and profits.
How to create a commercial, profitable enterprise that works without YOU!
---

Date & Time:
Tuesday 19th June 2018
Registration: 09:00 - 09:30
Seminar: 09:30 - 11:00 
Networking: 11:00 - 12:00
---

What we do:
Watch our Client Growth Story Videos on YouTube CLICK HERE
All information used in this presentation you are registering for relating to "Make Your Business Work So You Don't Have To" is produced by ActionCoach for information purposes only and is for the sole use of the attendees at the presentation.
Whilst we feel this topic is beneficial to business owners, the views and information have not been issued by NatWest. Any views expressed in the presentation are not necessarily those of NatWest and should not be viewed as individual advice or as a recommendation. You should seek independent advice in respect of issues that are of concern to you.
To the maximum extent permitted by law we expressly disclaim all representations, warranties, or assurance of any kind, expressed or implied, that are made to the accuracy or completeness of the information contained in this presentation and no member of RBS/NatWest accepts any obligation to update or correct any information contained herein.
Nearby hotels and apartments
RBS House
Roman Way, Northampton, Northamptonshire, United Kingdom
Roman Way, Northampton, Northamptonshire, United Kingdom