The Art of Getting Dressed in the Morning, Your Clothes as Communication | Lean In Leeds
Tuesday 19 June 2018 6:00 PM Tuesday 19 June 2018 8:30 PM
Save
Saved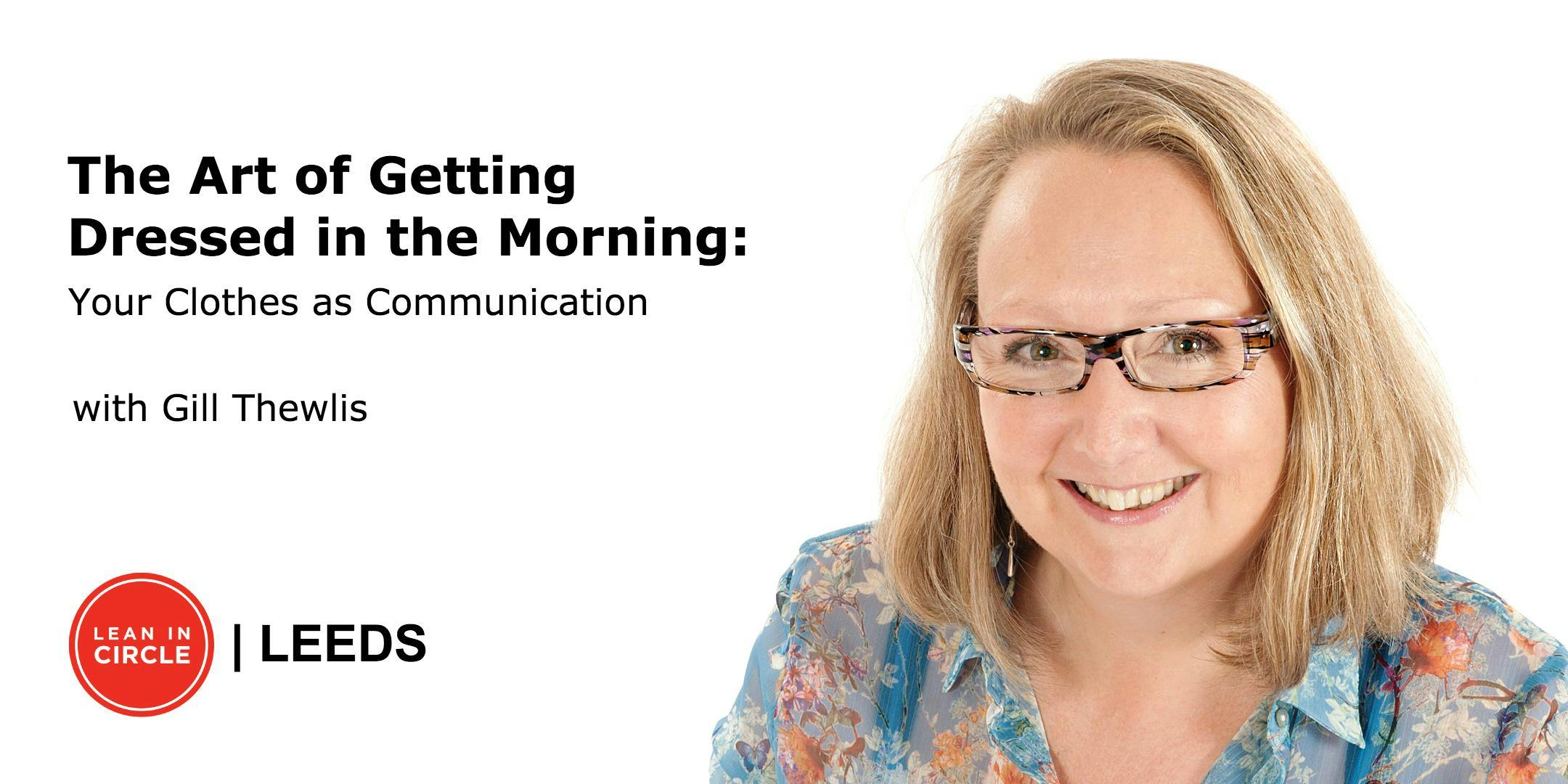 Last update 20/06/2018
456
Join us this June for a highly interactive session with Business Coach Gill Thewlis where you'll learn how to make the best use of your sartorial presence for the influence and impact you want to have at work.
Whether you're entering the world of work, coming back after a break, have a developing career or have a leadership role in your organisation, this session can help you define your clothing communications strategy. 
In this session we will explore;
The importance of knowing what you want to achieve professionally, we are all different, who do you need to influence and what impact do you want to have?
Clothing as the interface between you and others – the accidental messages we send
The internal psychology of clothing – how what we wear, and how we feel about it, influences us and our performance
Harnessing the power of colour, symbolism and meaning and what to wear when
The language of clothing – key elements to;
Power and influence

Building consensus and engagement

Building rapport and relationships

Being authoritative

Serving others

Being consciously invisible
Consciously building your own clothing communications plan
About our speaker
Gill is a designer and maker of individually designed and fitted clothes for working women under the label "Yuww Individual". She is also an Executive Coach, Business Coach, Leadership developer and Strategy Consultant and has over the last 15 years worked with people in all types of organisation across the private, public and third sectors.
60% of her work is in the creative and cultural sector across artform and all creative and digital disciplines.  Prior to this she spent 20 years in banking and financial services, 15 of which were in the City of London, 10 as commercial & international banker, 10 as a strategist, marketeer, change manager and corporate communicator.
Register now to join us for this completely FREE interractive session!
Event agenda:
6pm - Sign in and networking 
6.30pm - Session kick off
8pm - Session ends
Image Credit: Gill Thewlis
Nearby hotels and apartments
The Malmaison Hotel
1 Swinegate, Leeds, West Yorkshire, United Kingdom
1 Swinegate, Leeds, West Yorkshire, United Kingdom