ARCC Russian Film Studies: THE WISHING TREE
Saturday 16 November 2019 6:00 PM Saturday 16 November 2019 8:30 PM
Save
Saved
Last update 03/07/2019
1303
Anglo Russian Culture Club presents...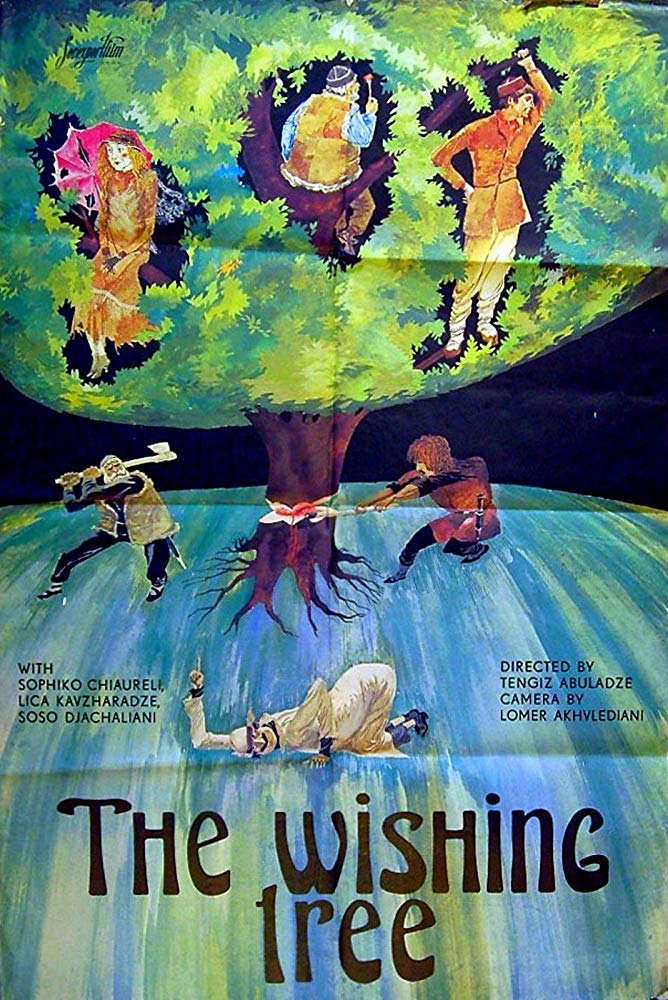 Tengiz Abuladze
The Wishing Tree (1977)
The film is based on Giorgi Leonidze's short stories. The textures of folk legend and striking visual allegory permeate The Wishing Tree, an episodic pastorale set in a pre-revolutionary Georgian village and spanning four seasons in the lives of various village characters. Some twenty-two stories are woven into the narrative, which centers on a beautiful young woman who is forced to marry a man she does not love; her unsanctioned love for another leads her to ritual disgrace and sacrifice.
---
RUSSIAN FILM STUDIES 2019
ARCC introduces a series of Russian-speaking films rarely or never seen in the UK. These films will be introduced from a transcultural perspective. We encourage our members and audiences to move away from revivalist narratives of origin, nation, and belonging and to reflect critically on vicissitudes of history and art in Russian-speaking space - both inside and outside Russia. We emphasise interconnectedness and complexity of experiences that shape individual and collective imaginaries and the importance of a continuous scholarly and artistic dialogue.
---
The screening will be preceded by a presentation starting at 6.00 PM and may last up to 45 minutes. Please do not eat in the cinema, please do not use your mobile devises during the talk nor the screening. Upon leaving the cinema, if you have not done so online, please make a donation towards our running costs and support your club. Thank you!
Nearby hotels and apartments
Sands Films Cinema
82 Saint Marychurch Street, London, London, United Kingdom
82 Saint Marychurch Street, London, London, United Kingdom
Event from
eventbrite.co.uk