Additive Manufacturing - an oil and gas revolution?
Tuesday 21 March 2017 8:00 AM Tuesday 21 March 2017 1:00 PM
Save
Saved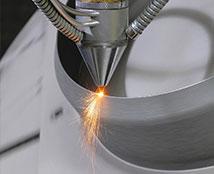 Last update 22/03/2017
220
Attendees will hear from TWI how Metal Additive Manufacturing (AM) is transforming the production of bespoke, high-value, low-volume manufacturing. http://www.twiadditivemanufacturing.com/
This event will feature industrial case studies and presentations relating to design, materials and process development, component manufacture, validation techniques and certification routes.
The adoption of Metal AM technologies offers design freedom, a correspondingly increased capacity for innovation, reduced time-to-market in product development and, crucially for the oil and gas industry, the ability to repair high-value products for life extension purposes.  The recent focus on validation and certification of AM-produced components, allows for their widespread adoption in highly regulated industries such as oil and gas. 
It will bring together stakeholders in advanced manufacturing technologies and services in an open forum to discuss future opportunities, benefits and challenges – and crucially how the oil and gas industry can robustly adopt AM technologies to realise the benefits presented.
Nearby hotels and apartments
Aker Solutions
Building 1, Aberdeen International Business Park, Aberdeen, United Kingdom
Building 1, Aberdeen International Business Park, Aberdeen, United Kingdom