8B5C3B++ An 8 Speaker Immersive Sound Projection
Saturday 13 October 2018 7:30 PM Saturday 13 October 2018 8:30 PM
Save (1)
Saved (2)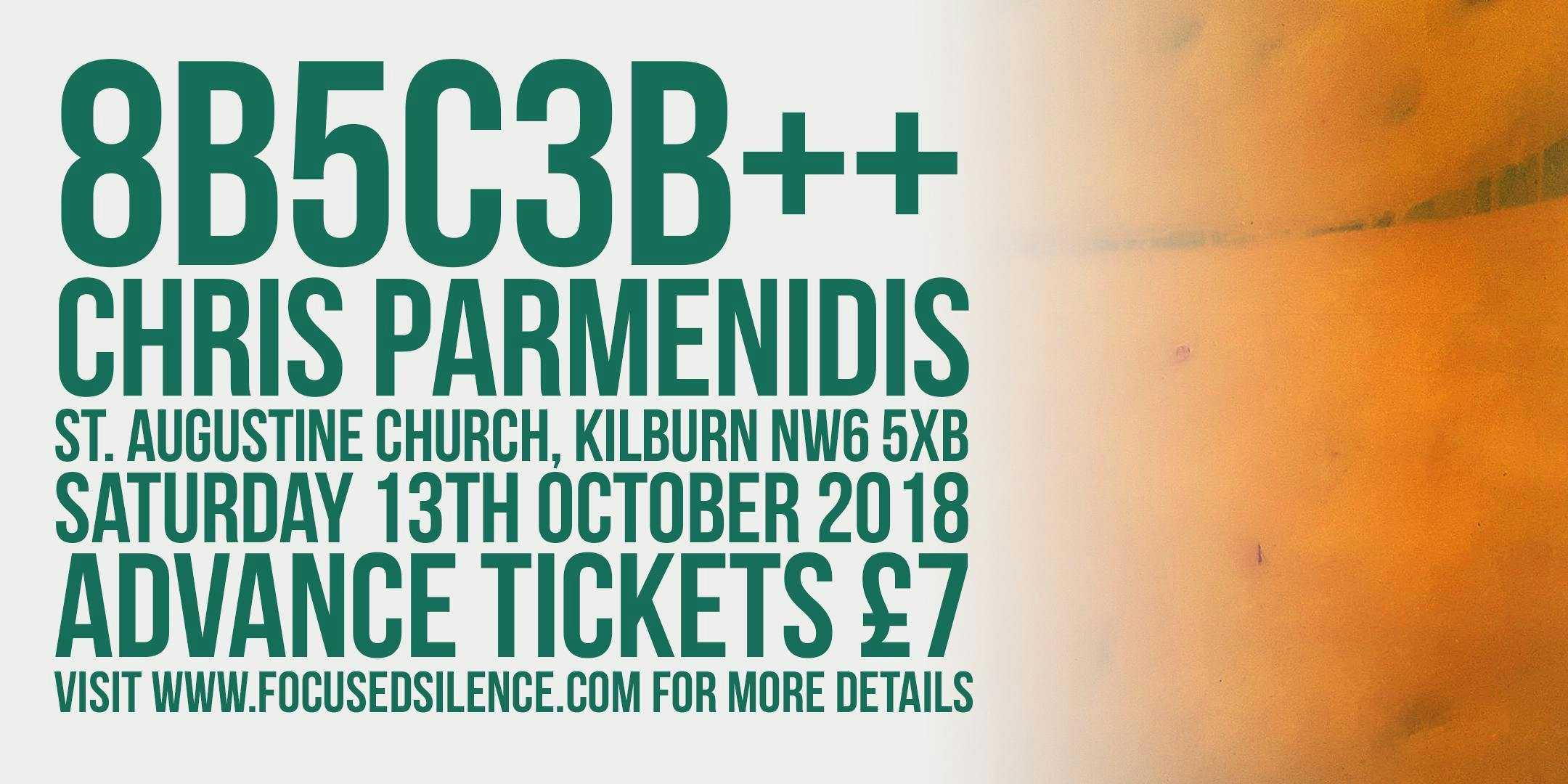 Last update 14/10/2018
668501
8B5C3B++ is an experimental sound project. It is an 8 speaker immersive sound projection which aims to set a new paradigm of spatial electronic music, by materialising space and time as physical entities in the vastness of Saint Augustine Church in Kilburn. This recitation of contemporary, experimental music will be performed live in an awe-inspiring venue.
There are two 4 speaker groups, A and B, and each group presents its own sound material in two distinct perspectives, one close up and one further away. The 4 speakers of group A mark out a 4 point horizontal plane and group B a 4 point vertical one. The interaction between the close-up, far away and in between, the vertical and horizontal, renders before us a multidimensional reality.
This work, 8B5C3B++ is coming out on the experimental music label, Focused Silence. The head of Focused Silence, Andy Backhouse, was drawn to a mix-down of 8B5C3B++ due to its sheer beauty. 8B5C3B++ is an electronic album unlike anything else he has released before. There are striking juxtapositions in noise and form, but it is all held together with a very crisp, clear narrative. Sometimes delicate, sometimes thundering … all the time intriguing. There is a rich sonic palette within the sounds of 8B5C3B++
8B5C3B++ caters for fans of Intelligent Noise - there is the whole history of modern digital culture wrapped in this singularity.
music
concerts
culture
cinema
Nearby hotels and apartments
St. Augustine Church
Kilburn Park Road, London, United Kingdom
Kilburn Park Road, London, United Kingdom