8-Week MBSR Course in York, Saturday mornings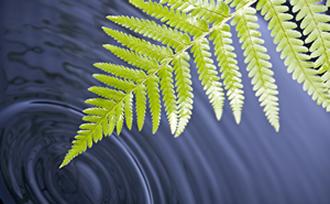 Image from eventbrite.com
From Thu 19 March 2020 to Sat 4 April 2020
From Thursday 19 March 2020 to Saturday 4 April 2020
---
Mindfulness Based Stress Reduction (MBSR) is an 8-week group course teaching mindfulness meditation as an effective and dependable counter-balance to the stresses of life.
Course Overview
Each class includes guided mindfulness meditations, group discussions and practical exercises, all led by an experienced facilitator in a warm, friendly atmosphere with a maximum of 12 participants. Through an understanding of neuroscience alongside your own cultivation of a meditation practice, group discussion and self-reflection you will develop:
A greater capacity for relaxation and calmness

Less worry, anxiety and depression

Enhanced emotional control, resourcefulness and resilience

Improved self-confidence and creativity

Better sleep quality
Who is this course for?
Our courses are
Suitable for beginners as well as those wishing to refresh or deepen their mindfulness practice

Open to all adults (minimum age 18 yrs, no maximum – our oldest participant to date has been 84 and he completed two courses)

Ideal for people who see their health and personal growth as their own responsibility and who like to learn from their experiences, rather than looking for a quick fix

Suitable for people of all faiths and people who do not identify with a particular religious or spiritual tradition
We have a diverse range of participants on our MBSR courses, from students and parents of young children, to corporate directors and healthcare professionals. Participants join for a variety of reasons; from simply taking the time to prioritise their wellbeing, to those who wish to adopt a complementary approach to managing health concerns such as high blood pressure, IBS, CFS/ME, fibromyalgia, anxiety and depression.
Is this the right time for me to attend a mindfulness course?
It is not unusual for people to attend mindfulness courses during periods of change and/or difficulty in their lives with many often finding mindfulness courses both more challenging and more rewarding than they expected. There are however times when attending a group mindfulness course might not be beneficial. UMASS (the university from which Mindfulness-Based Interventions originate) list the following as areas requiring particular care 'addiction, early recovery, untreated psychosis, acute depression, suicidality, PTSD, social anxiety, recent loss'. These circumstances or conditions do not necessarily rule out the possibility of attending a class as suitability is very much influenced by;
Your current psychological health

The extent to which you have previously explored areas of particular difficulty and

The support networks that you have around you, such as friends, family and mental health professionals
We would ask that if any of these apply that they are clearly stated on your booking form alongside details of the points above. The booking form is also an opportunity to make us aware of any other additional needs you may have. If you are currently receiving treatment for an ongoing mental health problem we strongly advise that you discuss your course attendance with your mental health professional before booking. We would also strongly recommend not making any changes to any medication during or immediately after a course - however well you may be feeling at that time. Instead giving yourself time to fully establish your mindfulness practice and any new routines associated with it before considering subsequent changes with a trained healthcare professional.
Please contact the course instructor to discuss any questions or concerns you may have regarding course suitability. They will be happy to discuss your particular circumstances and how you may best be supported during the course. If a course is not felt to be suitable at this time alternatives will be offered including, for example, suggesting healthcare professionals who integrate mindfulness into their work.
Commitment Required
Eight week mindfulness courses are not designed to be a "quick fix", relaxation classes or group therapy sessions. Nor are they simply a meditation class. Offering instead the opportunity to learn (or deepen) a valuable life skill, the development of which requires a significant personal commitment both to attending all eight classes and developing a regular meditation practice at home. This includes a commitment to 30 minutes meditation daily for the duration of the course alongside a willingness to explore mindfulness within your day to day live.
As each class builds on the preceding week, we would recommend that anyone who misses a class attends a "catch up session". We are happy to accommodate this in the case of illness etc., but regret that if more than two classes are missed, or two classes in a row, you may not be able to finish the course. Catch ups are usually provided on a one-to-one/small group basis, either prior to or following the following week's class and take 30 minutes to complete. There is a nominal charge of £15 for this service.
We would also strongly advise not missing week 5. We therefore recommend carefully checking the course schedule below before reserving a place.
Course Schedule
This course will be taught over eight classes from 8thFebruary to 4th April (excluding 28th March). Each class will be 2 to 2.5 hours long and will take place on Saturdays from 10:00am to 12:00/12:30pm.
Course Facilitator
The facilitator for this course is Sally Roberts. Not a natural candidate for mindfulness, it took chronic illness in 2008 before Sally would consider something as 'alternative' as mindfulness! To her surprise embracing mindfulness resulted in significant personal growth. Since training to teach mindfulness in 2012 Sally has had the privilege of sharing many journeys into mindfulness and continues to be inspired by the transformational impact these can have at both a personal and professional level. As a former HR Manager (MCIPD) Sally has particular interests in how organisations equip individuals to manage change and in the conscious cultivation of insight in leadership and human resources..
Workplace examples of the centre's work in organisations and a thought leadership piece on the role of insight in Human Resources are shared as contributory authors in Chapman-Clarke's 'Mindfulness in the Workplace: An Evidence-based Approach to Improving Wellbeing and Maximizing Performance'.
Frequently Asked Questions...
What if I miss a class?
We are happy to provide 'catch up' sessions for those who miss a class due to illness or emergency - please see above 'commitment required' for further details.
Is there disabled access to the venue?
The venue is accessible.
What further information will I receive?
All our delegates receive "Joining Advice" one week before their course commences. This email will include information on the class schedule, venue and facilities, and a link to our "pre-course questionnaire" which we would be grateful if you could complete before the course commences.
What is your cancellation policy?
If you decide to cancel your place on this course, we will refund your full course fee, minus a £20 administration charge, if we receive notice from you at least 14 days before the 1st class, or thereafter:
75% of your course fee if notice is given before the 2nd class

50% of your course fee if notice is given before the 3rd class

No refunds will be issued after the 3rd class
In the case that the course is cancelled by The Northern Centre for Mindfulness and Compassion, all course fees will be refunded in full.

How do I know if someone teaching a mindfulness course is appropriately trained?
There are no formal regulations stipulating who can teach mindfulness, however, we follow the UK Good Practice Guidance developed by leading teacher training organisations in the UK for Mindfulness-Based Teachers: https://www.ukmindfulnessnetwork.co.uk/uk-listing/
I am considering training to teach mindfulness, will this course enable me to do this?
For those looking to teach mindfulness we would recommend having a look at the UK Network for Mindfulness Based Teacher Training Organisations which gives guidance on good practice and teacher training organisations within the UK. An 8-week MBSR, MBCT or 10-week MBLC course is generally considered a good starting point (including attendance on a day retreat) and often a pre-requisite to attending teaching training. Given several of our courses are adaptations of the traditional 8 week format, if you are looking to follow a particular training route it is worth checking any stipulated pre-requisites with your training provider.
My organisation is interested in/supportive of mindfulness – do you offer in-house training?
Yes we offer a full range of in-house mindfulness training, including stress reduction, resilience, change management, compassionate care, creativity and leadership development. Introductory workshops are an important first step for those wishing to offer mindfulness training. Please see our workplace webpage or get in touch for further information. We have also agreed employee discounts with a number of local organisations. If you are unsure as to whether or not your organisation has this offer in place please check with your HR/Staff Benefits/Management team.
What is your privacy policy?
We recognize the importance of protecting your personal information and are committed to processing it responsibly and in compliance with the General Data Protection Regulations (GDPR). Please click on the link below to see our Privacy Statement which describes what happens to any personal data that you give to us, or any that we may collect from or about you. It applies to all courses and services, and instances where we collect your personal data: https://yorkmbsr.co.uk/privacy-policy
If you have a question which has not been answered,
further FAQs are available on our website or you can contact us directly at relax@yorkmbsr.co.uk.
7983 Views - 05/04/2020 Last update
church lane
st andrew's church, york, gb
---
Are you an event organizer?
Create events for free. They will be immediately recommended to interested users.
Create event
Nearby hotels and apartments
st andrew's church, york, gb
---
---
church lane
st andrew's church, york, gb
Event from
eventbrite.com
---
---
Are you an event organizer?
Create events for free. They will be immediately recommended to interested users.
Create event
York

›